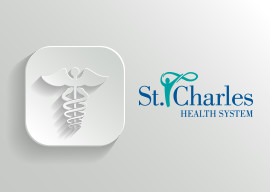 As the largest provider of medical care in Central Oregon, with four hospitals and more than 120 medical providers, as well as the region's largest employer with over 3,800 caregivers in total, St. Charles Health System plays a pivotal role in this burgeoning community.
When St. Charles decided to streamline service delivery for all of its units, the IT team identified the need for real-time visibility into performance across their physical and virtual infrastructure, and selected eG Enterprise as their solution to help ensure top performance for their clinical end-users. Wendy Howard, Infrastructure Engineer with St. Charles, describes the project as a "massive technology overhaul." The project goals included:
Transition from physical desktops to virtual desktops via Citrix XenDesktop
Upgrading the Citrix XenApp 4.5 and 6.5 farms to the latest version
Adopting Citrix Provisioning Services and Microsoft App-V for images and application virtualization
Widespread physical IT expansion and component replacement
Richard Hussain with Denali Advanced Integration was engaged to advise and manage the project, and together Denali and St. Charles selected eG Enterprise to help ensure quality service and high patient satisfaction through this major IT transformation. Once implemented, they have not looked back.
"eG Enterprise is something we can't live without. It is a fantastic tool, and it gives me confidence that our systems are running as they should. We have been able to use eG Enterprise to quantify performance improvements in areas that we were struggling with before. And with a few changes we were able to quickly see that we had a 50% improvement in user login times."
– Wendy Howard, Infrastructure Engineer, St. Charles Health System

"I like the ability to monitor just about every component you can think of in this entire organization and be able to show it on one single dashboard. It's just like, wow. It's really an excellent product."
– Richard Hussain, Solutions Architect, Virtualization, Denali Advanced Integration
Read the case study here:
https://www.eginnovations.com/documents/case-studies/eG-Innovations-St-Charles-Health-System-Case-Study.pdf