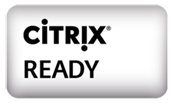 eG Innovations is pleased to announce the availability of the eG Enterprise Blueprint as part of today's launch of the Citrix Lifecycle Management solution for Citrix Workspace Cloud. Now, eG Enterprise's end-to-end, answer-focused performance management capabilities can be deployed into any 7.x Citrix environment with a single click, offering the fastest and simplest way to begin seeing exactly how slowdowns anywhere in your infrastructure are impacting your end-users' experience.
"We are delighted to be partnering with Citrix around Citrix Cloud Workspace and Lifecycle Management," remarked Matt Wrabley, VP of Business Development for eG Innovations. "We see Citrix Workspace Cloud and its lifecycle management as a great way to accelerate deployment and management of virtual desktops and applications. The eG Enterprise blueprint for Citrix applications makes our industry-leading performance monitoring solution available as a one-click install for any Citrix solution. With this blueprint, customers can deploy Citrix solutions and manage them in a few seconds."
As a long-standing Citrix Ready partner, eG Innovations has worked closely with the Citrix team to ensure day-one integration with this next-generation, cloud-based management solution. Citrix's forward-thinking vision for the management of the Citrix Workspace Suite focuses on accelerating time-to-value, facilitating repeatability in deployments and enhancing IT productivity, efficiency and value. This vision aligns perfectly with eG Innovations' mission, to provide leading-edge unified monitoring capabilities across today's hybrid infrastructures and automating performance management for Citrix Workspace services.
For more information about today's Citrix Lifecycle Management and the Citrix Workspace Cloud launch, visit the Citrix Lifecycle Management page.
To learn more about the eG Enterprise suite for Citrix performance monitoring, request a free trial or get a quick demo, visit our Citrix Monitoring information center.