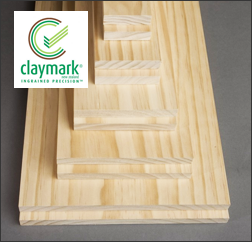 Claymark is a timber processing company that specialises in sawmilling, remanufacturing and distributing high quality timber products throughout New Zealand, United States, Australia and Europe. Claymark's IT operation is located in New Zealand and Citrix XenApp is used to centralize application and desktop access for users worldwide. Timbermart clients run on Citrix XenApp and access a Microsoft SQL database backend. Users also have access to Microsoft Office, IMS Payroll, Microsoft Dynamics, IDT time and attendance and Internet banking applications.
Since Claymark relies on its IT infrastructure for its operations, any non-availability or slowdown of the key applications affects Claymark's operations. For example, movement of inventory, procuring new raw material, shipping goods to process orders and invoicing clients must all be done at the precise time to maximize operational efficiency and revenue for the company. Any slowdown in IT performance that affects these operations is business critical.
 "Once eG Enterprise was deployed, we have been following a simple process. Any critical and major issue reported by eG Enterprise is investigated immediately and the problems resolved. Within weeks of initiating this process, the Citrix XenApp lock up issues have disappeared!" said Martin Savory, Group Systems Manager, Claymark.
 For more details, please see this new case study –  https://www.eginnovations.com/case-studies/unified-it-infrastructure-monitoring-in-manufacturing-claymark