Citrix and Remote Access Infrastructures are in the Spotlight
The COVID-19 crisis has put organizations in a position where 100% of employees need to work remotely from their homes. Popular technologies used for supporting remote employees include Citrix virtual application and desktops, virtual desktop technologies based on VMware Horizon, cloud-hosted desktops (DaaS), or just VPN connectivity.
Until now, remote access from home was something a small percentage of employees used. In most cases, it was not seen as a business-critical IT service for the organization and hence, had little focus from upper management or funding.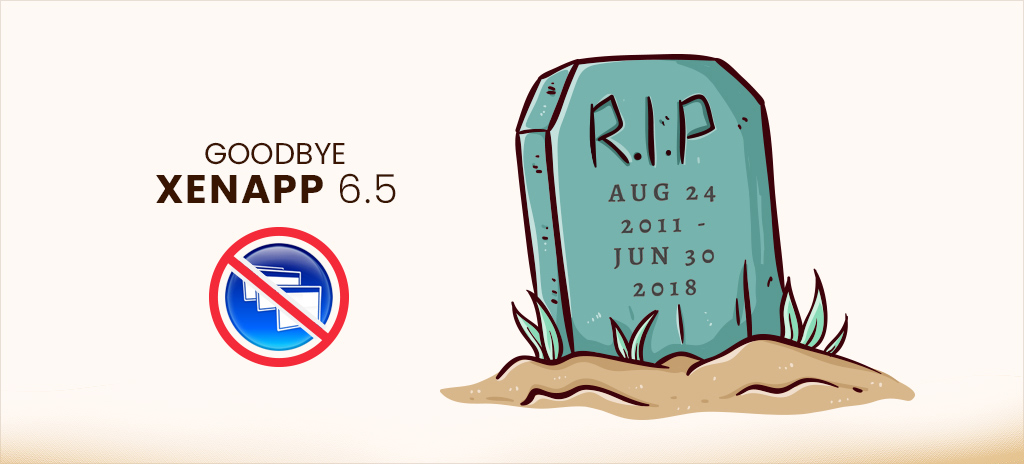 Now, all of a sudden, COVID-19 has brought remote access infrastructures into focus. A failure of the remote access infrastructure can leave a lot of employees unproductive. Slowness during access will also impact employee productivity.
Since the lockdowns in many parts of the world are expected to continue for several weeks, ensuring that employees at home can work and productive is now a priority for most organizations. Therefore, it is no wonder that remote access infrastructures are getting the attention of C-level executives.
The lack of past focus and funding for remote access infrastructures is apparent from the number of conversations we have been having with organizations around Citrix XenApp 6.5 – yes, you read that right! Citrix XenApp 6.5 reached end of life on June 30, 2018 – that's almost two years ago – and these organizations did not see a need to upgrade to Citrix Virtual Apps (the new name for XenApp) version 7.
Monitoring of Citrix XenApp 6.5 is a Priority
All of a sudden, organizations are beginning to realize the importance of Citrix infrastructures to support their business. The first priority is to make sure that they have sufficient licenses to accommodate the sudden increase in workload resulting from the COVID-19 situation. An immediate second priority is to make sure that there is monitoring in place to get visibility into the new crucial remote access infrastructure and services it provides.
Citrix EdgeSight used to be the primary built-in monitoring tool for Citrix customers, but this product reached end of life even for long term maintenance customers two years ago. Customers also do not have access to the current built-in Citrix monitoring tool – Citrix Director – until they upgrade to version 7.
Thankfully, eG Enterprise still supports in-depth monitoring, diagnosis and reporting for Citrix XenApp 6.5 both for published desktops and applications. Organizations can use our solution to:
Monitor license usage trends and create a business case to procure additional licenses
Monitor user activities – logons, applications used, etc. – and provide reports for compliance tracking
Monitor user active and idle times, so they can determine what percent of time users are working
Track resource usage on the Citrix servers and reporting infrastructure and determine if any capacity upgrades are needed
Monitor user experience using synthetic and real user monitoring and highlight to management the service levels that are being provided.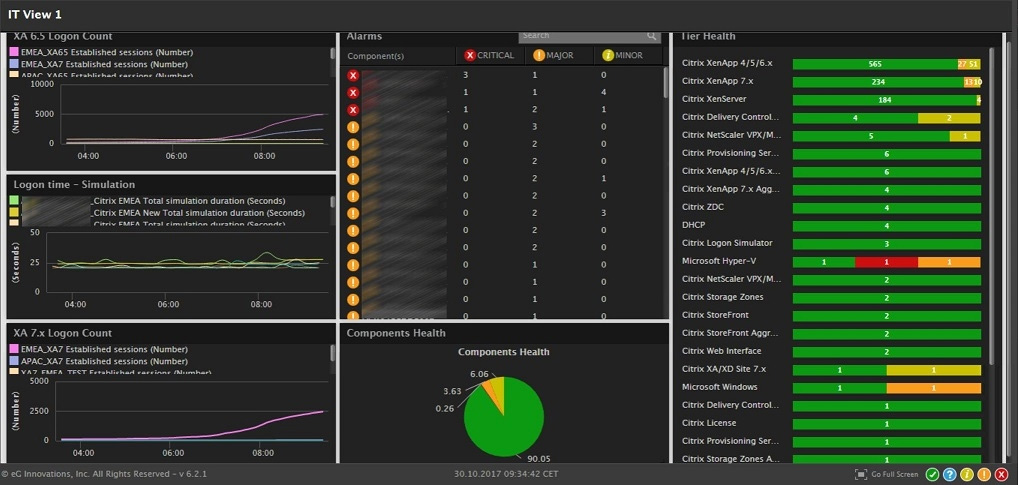 Recognizing the importance of their remote access infrastructures, this is also the time that organizations are looking to upgrade to Citrix Virtual Apps and Desktops v7. eG Enterprise can help here as well. You can benchmark performance in the Citrix XenApp 6.5 farm before the upgrade and then you can compare performance after the upgrade to evaluate and quantify the performance improvement after the upgrade.
Get Started with eG Enterprise Citrix Monitoring Service Today
eG Enterprise for Citrix is now available as a SaaS service. With this new service, there is no hardware to deploy, no database to provision.
Register now, download our agents, install them on your key Citrix servers, and you will see metrics in less than 5 mins in our web-based management console. Try our eG Enterprise SaaS solution, free for 30 days.