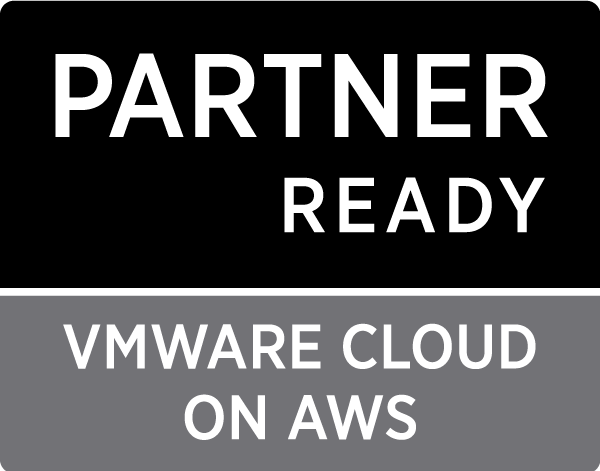 eG Innovations has been a proud technology partner of VMware for over a decade, with eG Enterprise, our flagship performance monitoring and digital intelligence platform, being a VMware Ready certified solution that supports a broad range of VMware technologies, including VMware Horizon, vCenter, vSphere ESXi, vSAN and more.
Over the years, we have been constantly innovating and enhancing our product suite to keep up with the advancements in VMware virtualization technologies. Today, we are pleased to announce that eG Enterprise has been certified as Partner Ready for VMware Cloud on AWS. This integration brings the powerful performance monitoring, diagnostics, analytics and reporting capabilities of eG Enterprise to customers using VMware Cloud on AWS.
VMware Cloud on AWS is an on-demand service that enables organizations to run applications across vSphere-based cloud environments with access to a broad range of AWS services. Powered by VMware Cloud Foundation, this service allows organizations to take advantage of VMware technologies across compute (vSphere), storage (vSAN) and networking (NSX), which are optimized to run on next-generation, elastic, bare-metal AWS infrastructure, with optimized access to AWS services.
With eG Enterprise, organizations can monitor all aspects of VMware Cloud performance on AWS. Monitoring of the virtual infrastructure and cloud monitoring are done in an agentless manner. A patented inside-outside monitoring technology provides 360-degree visibility into virtual machine performance. Using eG Enterprise's built-in capabilities for application code-level visibility and digital experience monitoring, IT pros can get total performance assurance for their applications running on VMware Cloud on AWS.
eG Enterprise's embedded analytics and cross-stack correlation help IT teams get contextual visibility of application performance to isolate the root cause of issues: whether application slowness is caused by problems with the application code, database server, virtual machine, AWS infrastructure, or network connectivity. Using eG Enterprise, VMware Cloud on AWS customers can also get centralized performance insight across their on-demand cloud infrastructure and automatically baseline KPIs for futureproofing the infrastructure.
Key Capabilities of eG Enterprise for Monitoring VMware Cloud on AWS:
Monitor all the key performance indicators of the virtual infrastructure and cloud platform
Get insights into the performance applications and databases running on cloud-hosted VMs
Trace application transactions in real time and get code-level visibility
Measure the user experience of application end-users proactively and in real time
Using machine learning, auto-correlate performance metrics and pinpoint the root cause of issues in minutes
Leverage built-in reports and analytics for optimizing the cloud infrastructure and planning future expansion and cloud scaling
Request a free trial and take eG Enterprise for a spin on your AWS cloud-hosted VMware infrastructure. Simplify performance monitoring for your cloud and hybrid IT environments.