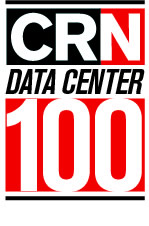 eG Innovations was honored by CRN as a 2013 CRN Data Center 100 company.
"The 2013 CRN Data Center 100 list is recognition and a validation of our strategy in developing performance management solutions that help our customers balance the realities of dramatic change in the data center driven by virtualization and the cloud," said Srinivas Ramanathan, CEO eG Innovations. "Our customers are interested in being able to correlate, diagnose, predict and analyze their virtualized environments to ensure maximum performance, improve the user experience and generally improve the ROI of their IT investments."
According to CRN, the Data Center 100 list looks at companies developing software tools for monitoring and managing data center operations. These tools are primarily software applications that help monitor data center functions. More importantly, those tools notify administrators proactively when something is not working properly so that issues can be addressed before users call the helpdesk.
Selected by CRN's editorial staff, the 2013 Data Center 100 list was featured in the January issue of CRN Magazine and online at www.crn.com.