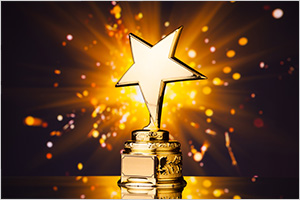 Continuous application performance management (CAPM) is a key focus area in the enterprise IT segment. With organizations increasing their focus on digital business services, monitoring and managing the application performance becomes paramount. When a digital business service is slow or down, it impacts the business adversely. IT teams are always on the lookout for the right solution to help them with application performance troubleshooting, and knowing what went wrong, why, for how long, who was affected, etc.
The scope of CAPM expands beyond the application framework: A problem arising anywhere in the application delivery infrastructure must be monitored, whether it's the application code, application server, backend database, virtualization/container infrastructure, network, storage, cloud, and more. CAPM tools that focus on providing contextual insight and actionable analytics to troubleshoot application performance problems are the need of the hour.
Research In Action, a leading independent information and communications technology research and consulting company, conducted an evaluation of more than 20 active software vendors in the CAPM market during Q4 2018 and Q1 2019 through a survey of enterprise buyers. More than 45,000 data points were collected across 1,500 enterprise IT stakeholders with budget responsibilities. Based on the survey results, Research In Action shortlisted the top CAPM vendors based on their strategy and execution.
We are proud to announce that eG Innovations' flagship monitoring solution, eG Enterprise, was named among the top 10 CAPM tools in the 2019 Vendor Selection Matrix™ for CAPM. Access the report here.
The report highlights the correlative intelligence capability of eG Enterprise, which enables IT teams to automatically understand dependencies between different components of a digital business service and automatically correlate performance alerts to pinpoint the root cause of performance problems. View press release for more information.
#eGInnovations is named as a Top 10 Global Vendor for Continuous Application Performance Management by #ResearchInAction in the 2019 CAPM Vendor Section Matrix. #APM

eG Enterprise is an Observability solution for Modern IT. Monitor digital workspaces,
web applications, SaaS services, cloud and containers from a single pane of glass.
Helpful Resources: