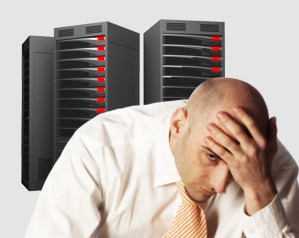 Peak performance and a positive user experience are the keys to the success of Citrix XenApp and XenDesktop deployments to virtualize your applications and desktops. When application slowness occurs – and users notice – productivity and business revenue can be negatively impacted.
Join us for the 'How to Detect and Resolve Five Common Citrix XenApp and XenDesktop Performance Challenges ' live webinar to learn how to optimize your virtualized Citrix infrastructure for peak performance and end user satisfaction.
Date: Wednesday, June 3, 2015
Time: 11:00 AM PT | 2:00 PM ET | 7:00 PM UK | 8:00 PM CET
Register Now
Bala Vaidhinathan, CTO of eG Innovations, a Citrix-Ready Partner, will help you discover how to address common performance challenges as well as discuss Citrix performance monitoring best practices, including how you can:
Resolve user complaints at the helpdesk, without escalating issues to Citrix experts
Troubleshoot and resolve Citrix logon slowness issues quickly
Find the root-cause of "Citrix is slow" complaints and determine what is causing the problem – i.e., network, VMware, Active Directory, application, Citrix, storage, etc.
Respond to 'my browser is slow in Citrix' – is it the browser users are accessing or something else?
Go from reactive to proactive monitoring of your Citrix services and keep users satisfied and productive
Register Here
We look forward to seeing you online!