We are pleased to announce our new, free eG Enterprise Express Logon Simulator for VMware Horizon, an industry-first, free-forever SaaS-based VDI logon simulator. It's completely free of cost – no ads, and no credit card is required to sign up. It's available now on eginnovations.com:
Logon Monitoring is Critical to Deliver Superior VMware Horizon User Experience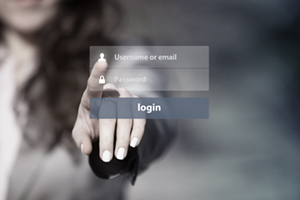 The success of your VMware Horizon deployment depends on delivering the best user experience to VDI end-users and ensure business continuity. Logon experience is one of the most crucial factors impacting end-user experience. When logon is slow or fails, end-users may not be able to access their VDI session properly and this directly affects business productivity.
There are many steps involved in the Horizon logon process (browser access, authentication, session establishment, application enumeration and application launch). A problem in any one of these steps will impact logon performance and cause slowdowns. VDI administrators need end-to-end visibility into the Horizon logon process to be able to troubleshoot user logon issues when accessing virtualized applications or desktops.
eG Enterprise Express Logon Simulator: A Must Have Tool for VMware Horizon Admins
With the eG Enterprise Express Logon Simulator, VDI admins can easily simulate Horizon logon scenarios and test logon performance from any local or remote endpoint. eG Enterprise Express Logon Simulator tests every step of the logon sequence and highlights the step that has failed or is slow, so the VDI admin can proactively troubleshoot the issue before real users are affected.
Feature Highlights:
Simulates the exact process that users go through when they logon to Horizon View environment
Tracks every step of the VDI logon process, including browser access, authentication, enumeration, Horizon session establishment, and application launch
Detects logon issues proactively and helps solve them before users are affected
Tests if the entire Horizon delivery infrastructure is working in concert
Provides real-time dashboards and historical reports customized to monitor Horizon logons
Monitor Logon Performance

Diagnose the Cause of Logon Slowdown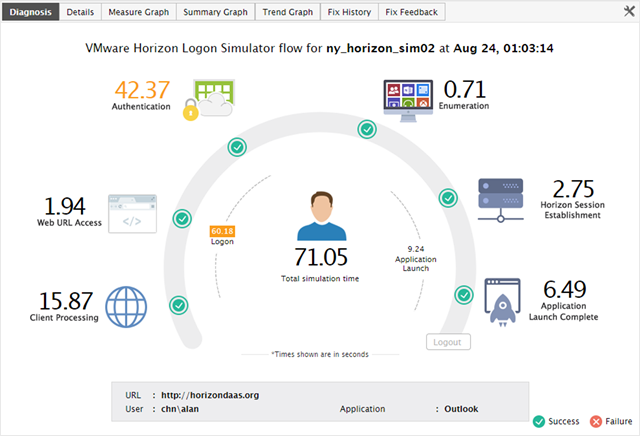 Analyze Historical Reports & Trends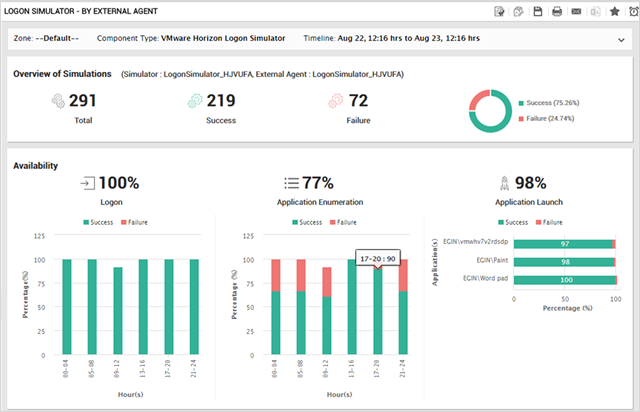 How to Get Started
You can get the eG Enterprise Express Logon Simulator up and running in 3 simple steps:
Log into the SaaS portal with your registered email address and password
Enter the requested information: Your VMware Horizon site URL (Horizon Connection Server or Access Point) and the names of the applications/desktops to be simulated
Download a light-weight eG Agent from the SaaS portal and install it on the target system where you will run the logon simulation
That's it! Your configuration is complete, as simple as that. The eG Enterprise Express Logon Simulator will automatically start performing logon simulation and reporting metrics on live dashboards. You can customize alert thresholds according to your needs and, additionally, leverage the 7-day historical reports for trend analysis.
Key Benefits of Using the eG Enterprise Express Logon Simulator
Proactively diagnose and resolve logon issues before end-users notice and contact the helpdesk
Benchmark your VMware Horizon infrastructure: know if any changes (upgrades, patches, etc.) are impacting logon experience
Simulated logon testing helps admins understand if all tiers in the Horizon environment are available and working as expected
Ensure business continuity by achieving fast and uninterrupted VDI services
Learn more about eG Enterprise Express Logon Simulator for VMware Horizon »
eG Enterprise is an Observability solution for Modern IT. Monitor digital workspaces,
web applications, SaaS services, cloud and containers from a single pane of glass.