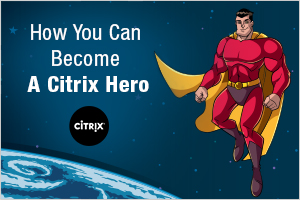 Things don't always go right. And when things do go astray, you need to save the day. Especially in a Citrix digital workspace environment, there are too many things that could go wrong and affect application/desktop session access. When your end users are in peril, you – the Citrix admin, engineer, architect, consultant – need to become a superhero and save them: Diagnose the cause of issues they are facing and triage them to ensure seamless and uninterrupted connectivity.
eG Innovations collaborated with DJ Eshelman, a renowned Citrix Coach, CUGC Leader and a Citrix CTA, to deliver a webinar and share his real-world experience in managing the performance of Citrix digital workspaces. In this webinar, DJ discusses 7 must-know dos and don'ts for Citrix professionals, which will help them unlock their Citrix superpowers and become the Citrix Hero that they aspire to be.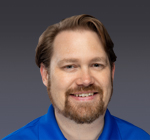 The Dos and Don'ts from DJ Eshelman:
Start with Why or Fail Before You Try
Methodology Matters: It's not just about the Tech!
Optimize Your Way Out of Default – Default Settings are Costing Companies $$$$$
Respond to Your Users Before, During and After
Being Proactive Saves You Pain and Time
Don't Go in Blind: Get End-to-End Visibility
Sell Your Management on Tools, Not Toys
In the webinar, DJ shares with us:
The leading practices that successful Citrix professionals adopt
How to take cues from users and data to build Citrix environments that run smoothly and efficiently, and yet cut down on risks and workarounds
How being proactive instead of reactive unlocks a world where you are less stressed and more fulfilled in what you are doing
DJ also discusses a real-world scenario wherein he was able to improve Citrix logon times from 90 seconds to 20 seconds just by optimizing the default configuration. Find out the secret behind how he achieved this. And learn how the eG Enterprise Express Free Logon Simulator for Citrix helped DJ during his consulting assignments to proactively detect logon issues and triage them before business impact.
The recording of the webinar is available here. Don't miss it!
Check out this must-watch webinar for #Citrix pros – Seven Secrets to Becoming a #CitrixHero – @CitrixCoach, DJ Eshelman. #eGInnovations

eG Enterprise is an Observability solution for Modern IT. Monitor digital workspaces,
web applications, SaaS services, cloud and containers from a single pane of glass.