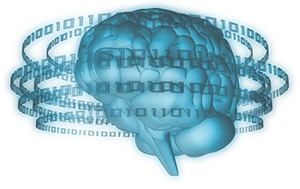 The differences between event correlation, analytics and artificial intelligence can be confusing. This post takes a look at the varying benefits of each and highlights where eG Enterprise's capabilities lie.
Event Correlation
Simply put, event correlation makes sense of events. This is often confused with event filtering, which simply attempts to reduce the volume of events. Effective event correlation will differentiate between the specific cause of an event storm and the effects.
Event correlation is a key activity in the event management process, and as such is very closely related to monitoring. So – whether the events are associated with end user experience, business processes, application performance or technology performance – effective event correlation will pinpoint the specific cause of the event storm.
eG Enterprise's patented virtualization-aware and code-level correlation provide event correlation breadth and depth that is unmatched in the industry and has been at the core of our value proposition for over a decade.
Effective event correlation is an important element of IT process automation, since in many cases we must make sense of events before taking the appropriate control action. In this way, event management and event correlation are important foundations for IT automation and orchestration.
IT Analytics
"Analytics is the discovery, interpretation, and communication of meaningful patterns in data."i
Analytics is a key tenet of the eG monitoring platform. In eG Enterprise, it is used to aggregate metrics across groups of servers performing similar functions or part of a single service. eG's analytics allows users to get insights into the performance of the critical network, server, and application tiers of their infrastructure. Trending, capacity planning, problem troubleshooting, post-factor diagnosis, and service level (SLA) reporting and auditing are some of the key use-cases that are derived out of analytics in eG Enterprise.
The introduction of real user monitoring and transaction tracing in eG Enterprise 6.2 can provide business analytics capabilities as well. Combined with our IT operations analytics and correlation intelligence, eG Innovations can improve the ROI of your IT investments by driving better performance and more efficient operation.
Artificial Intelligence in IT Operations
eG Enterprise analyzes historical data and automatically determines time-varying thresholds; this is one example of predictive analytics and is a form of artificial intelligence. This enables the triggering of alerts when deviations from the norm are noticed, so you are informed preemptively before problems escalate and impact the user experience.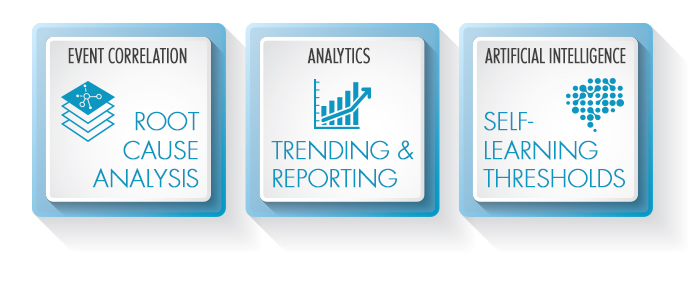 The eG Enterprise architecture has all of these capabilities in a unified architecture inherent in its design and provides unmatched:
Reach – Thorough coverage across every layer of every tier
Depth – Automatic performance issue diagnosis inside the most complex, dynamic, virtual and cloud infrastructures
Speed – Exclusive correlation intelligence engine, displaying root causes, not just metrics, to help address problems before users are impacted
When looking at monitoring solutions, be sure and distinguish between these capabilities. Just because a product has analytics or even artificial intelligence capabilities does not mean it can effectively correlate events.
Learn more about eG Enterprise >