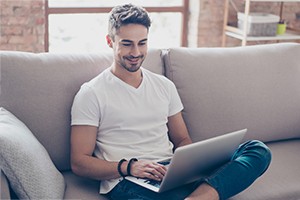 Ever since the beginning of the COVID-19 pandemic and the resulting lockdowns, working from home has instantly become the primary way of work for most people. Even companies that already had functionality in place to work from home were instantly hit by scalability issues. Many of the existing solutions typically weren't meant to be used for a 100% concurrent remote workforce.
Ensuring and maintaining a great user experience has also become more complex since users have moved from the office to their home office and connect through solutions like VPN, Application Gateways, VDI, etc.
| | |
| --- | --- |
| | Citrix Remote PC: The quickest solution to enable WFH for traditional FAT Client setups |
Companies are now looking for solutions that are easy to deploy and get up and running while maintaining security and offering a great user experience.
One of the hidden gems within the Citrix portfolio is Citrix Remote PC. With Citrix Remote PC, companies can deliver or expand a remote workplace solution very rapidly. This solution is completely based on the existing Citrix Virtual Desktops solution with one big difference: Remote PC does not run on a Virtual Desktop hosted on a hypervisor or Cloud platform.
Remote PC runs on the physical FAT client, already available and in use – on  the users desk! With just one software component required on the physical desktop, it can be accessed securely from anywhere in the world. Citrix Remote PC offers the same high-quality user experience, with Citrix HDX, just as it would for Virtual Desktops.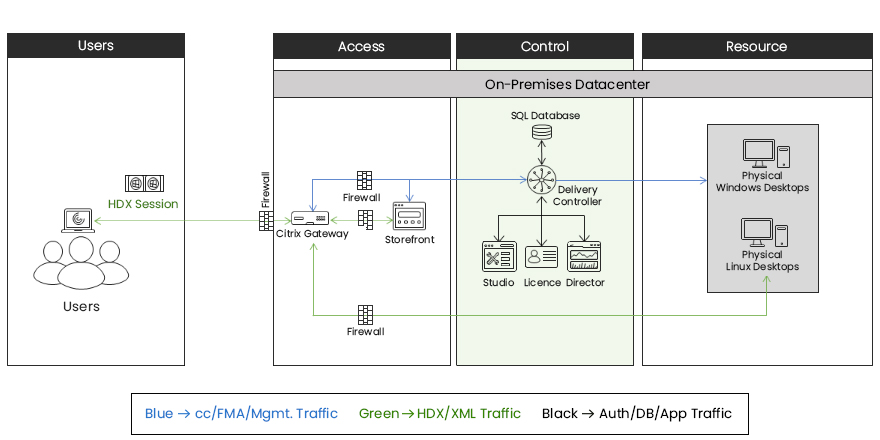 Citrix Remote PC: On-premises Deployment Architecture
Last week, Citrix announced the availability of Remote PC as part of the existing Citrix Virtual Desktop service offering. Since this is a fully Cloud based delivery model it is readily available and easy to deploy. This means that it has never been easier to deploy a remote desktop for any type of employee, even for high graphical workloads like CAD/CAM delivered over Citrix HDX.
| | |
| --- | --- |
| | Monitoring Citrix Remote PC with eG Enterprise |
eG Innovations is a key player when it comes to in-depth monitoring of Citrix solutions and has been for nearly two decades. Our eG Enterprise solution offers full support for Citrix Remote PC which gives Citrix admins the exact same in-depth monitoring, dashboards and reports as they are used to with Citrix Virtual Desktops and Apps.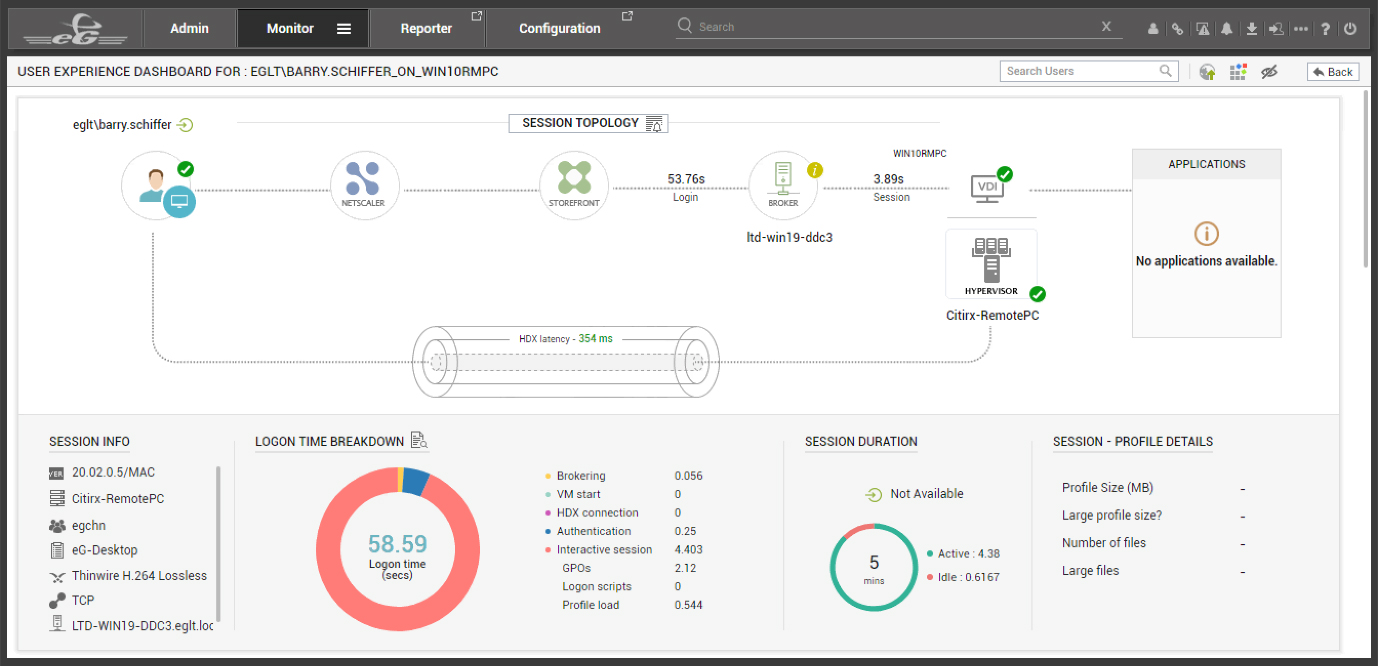 Topology of a user session when connecting through Citrix Remote PC
Drilldowns provide details on user experience for a user's Remote PC session and its resource usage
Organizations can use our solution to:
Monitor user experience using synthetic and real user monitoring and highlight to management the service levels that are being provided
Monitor user active and idle times, so they can determine how productive users are, i.e., what percent of time users are working?
Monitor license usage trends and create a business case to procure additional licenses
Monitor user activities – logons, applications used, etc. – and provide reports for compliance tracking
| | |
| --- | --- |
| | Get Started with eG Enterprise Citrix Monitoring Service Today |
eG Enterprise for Citrix is now available as a SaaS service. With this new service, there is no hardware to deploy, no database to provision.
Register now, download our agents, install them on your key Citrix servers, and you will see metrics in less than 5 mins in our web-based management console. Try our eG Enterprise SaaS solution, free for 30 days.
About the Author
Barry Schiffer is a pre-sales consultant at eG Innovations. He has 15+years of IT experience and deep knowledge in Citrix technologies and is a specialist on Microsoft Windows, Desktop and Server virtualization and application delivery with Citrix ADC. Barry is a active community contributor. He is one of the co-founders and a member of the board of the Dutch Citrix User Group.