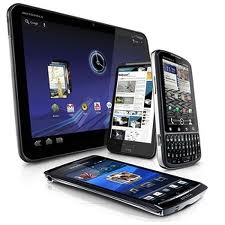 According to the Gartner study "Bring Your Own Device: The Facts and the Future" by the year 2017 half of all businesses will require employees to bring their own device. It saves the business money, users are more productive while on-the-go and they may even receive reimbursement for part or all of their device contract.
However, as this article in SC Magazine reveals when it comes to BYOD and MDM a vast majority of employee devices cannot pass a basic security scan or compliance review. That in and of itself poses a major threat to business continuity and user productivity. All it takes is one blacklisted program on a non-compliant device for resources to become hijacked, productivity to decline and data integrity to be compromised.
Add to that all the things that businesses need to consider such as everyday productivity, common access, separation of user and business applications, interoperability and scalability and it is easy to understand why implementing Citrix XenMobile and then maintaining continuity can be challenging.
What businesses need is a solution that helps reduce IT complexity, increases performance, tracks app adoption, offers role based reporting and grants admins "Universal Insight" across the solution stack as well as all other interdependent physical and virtual layers; and they need the ability to do it all from just a single interface instead of multiple silo-centric tools.
Within our most recent eG Enterprise solution brief for Citrix XenMobile you will discover
6 key benefits of having the right solution for Citrix XenMobile
"Why Universal Insight Matters"
"Root-Cause in a Single Click"
"Enhanced capabilities for XenMobile" such as virtualization-aware technology
Whether you are Citrix customer researching XenMobile as your BYOD solution or have already embraced it and want to know more about how "Universal Insight" can turn your XenMobile deployment into a competitive advantage read the brief and then email us info@eginnovations.com or call 866.526.6700