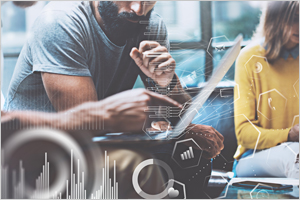 If the idea of extending the benefits of virtualization to business critical applications is intimidating and if the thought of poor user experience (UX) and cost overruns is overwhelming, you are not alone. IT environments are changing dramatically and becoming too complex and dynamic for traditional, manual and fragmented management approaches. Whether companies are extending the benefits of virtualization to the next level of business critical applications, virtualizing the desktop layer, adopting multiple virtualization platforms or extending their cloud exposure – no one has tolerance for poor user experience issues and cost overruns.
Some considerations:
Take the User Perspective
As more and mission-critical business applications such as SAP are virtualized, more complexity and dynamic dependencies are introduced in the infrastructure required to deliver the service to end users. With this rise in complexity, there are more opportunities for things to go wrong. This makes it even more important that IT administrators focus on understanding the user experience and monitor performance pre-emptively in order to maintain and improve the availability, reliability and performance of mission-critical application environments.
Assess Performance as Virtual Desktops Go Mainstream
VDI and virtual desktop adoption continues to accelerate and broaden from pilot to full scale deployments. This increases the likelihood that support teams are bombarded with users calling with "my desktop is slow" issues. Almost half of all VDI projects still fail due to end user experience issues or cost overruns. As projects go full scale, assessing virtual desktop performance in production deployments will become a key concern as companies seek to maintain high end-user satisfaction and high return on their IT investments. Look for performance management platforms that provide deep visibility into the entire VDI service infrastructure, from the desktop and user session to the application and virtualization layer, and across all infrastructure domains that impact user experience.
Proactively Manage Cross-domain Dependencies and Complexity
Companies are increasingly taking advantage of multiple virtualization platforms to match the right platform to the specific requirement. VMware vSphere, Microsoft Hyper V, Citrix XenServer, and Red Hat Enterprise Virtualization increase efficiency, enhance flexibility, and reduce hardware cost – but they also add cross-domain dependencies and complexity that needs to be pro-actively managed. This complexity requires a new set of technologies that go beyond traditional silo and vendor centric tools and provide deeper visibility into the virtualization layer, into VMs – from the user session and virtual application to the underlying hardware.
Plan the Management of Cloud-based Business Services
Cloud computing in different forms – public, private or hybrid – continues a fast-paced adoption rate as enterprises look to leverage it for improving the agility, scalability, redundancy and costs savings of their business operations. While cloud computing offers enterprises several benefits, it also throws up a number of new challenges when it comes to management of the performance of business services delivered from the cloud. For cloud computing to be successful, it is paramount that users of cloud-based services get the same experience as they would if these services were hosted in their corporate network. Poor user experience can threaten the success and ROI of cloud initiatives. Hence, it is essential that enterprises adopting cloud computing plan how they can manage the performance of cloud-based business services.
When performance issues occur with cloud or on-premise services, it's often difficult to pinpoint the root cause with traditional tools. A new, holistic approach is needed to ensure uninterrupted visibility across every tier and every layer of the entire cloud ecosystem and to address the needs of different stakeholders – from cloud consumers to service providers of private, public and hybrid clouds.
Traditional performance management tools are not keeping pace with the rapid rate of change in virtualized IT environments – they are too silo driven, lack integration and do not quickly and precisely pinpoint the exact cause of performance challenges. IT managers need intelligent performance management solutions that deliver complete transparency and can troubleshoot the exact source of a problem in minutes rather than hours – ideally before the problem manifests itself to the user.
Learn more about user experience monitoring from the world's leading monitoring experts.
Article originally featured on WIRED.