Monitoring Citrix XenApp Servers 4/5/6.x
In this section, we will be discussing the monitoring capabilities of the Citrix XenApp 4/5/6.x monitoring model alone. This model reveals the following:
XenApp Server Monitoring

Are the Citrix servers available to service user requests?
Are there sporadic disconnects from the Citrix server?
At what times do peak usage of the servers happen and is the server capacity adequate?
Is the user load being balanced across all the servers?
Is the data store available?
What are the access rates to the data store, the dynamic store, and the local host cache?
How much IMA traffic is happening between servers?

User Monitoring

What is the average response time that critical users are seeing when connecting to a XenApp server?
How many users are logged in to each server in the Citrix farm?
What is the resource usage (CPU and memory) for each user?
Are specific user profiles too large?

Operating System Monitoring

What is the average CPU and memory usage on all the servers in the farm?
Is any unusual memory scanning/paging activity happening on the systems?
Are the critical XenApp server and IMA processes up?
What is their resource consumption?

Published Applications Monitoring

What are the published applications on a XenApp server?
Who is using each application?
What is the resource usage for each published application?

License Monitoring

How many product and connection licenses are available in the farm and what is their usage?
Are there enough licenses available for each of the published applications?

Infrastructure Services Monitoring

Is the web interface server forwarding requests to the XenApp server?
Are the backend databases working?
What is the resource usage of the databases?
Are users able to login to the server farm? How long is the login process taking?
What is the usage of the Microsoft Windows Domain Controller?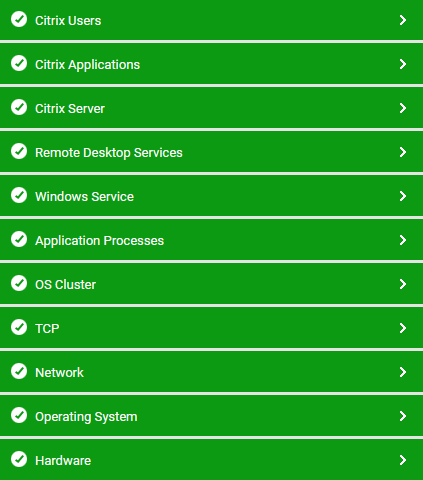 Figure 1 : Layer model of a Citrix XenApp server 4/5/6.x
The sections to come elaborate on the tests executing on the Operating System layer and each of the top 6 layers of the monitoring model depicted by Figure 1, and the measures they report.