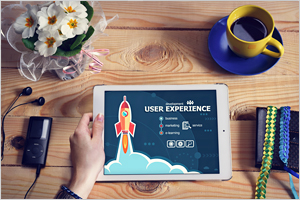 In today's digital economy, user experience is truly the most important factor that makes or breaks a digital business. Customer experience is even surpassing price and product as the biggest brand differentiator. Even one bad experience on a website can hurt your brand. 55% of consumers report that a single bad website visit can hurt their opinion of a brand.
So, how do you know whether your customers are satisfied with the performance of your website?
eG Enterprise is a digital customer experience monitoring solution that measures the customer experience on websites and web applications in real time. Using an agentless approach, eG Enterprise tracks real user transactions, where traffic is coming from, how many users are connected, which geographies are experiencing slowness, which web pages and page groups are slow, and so on.
Watch this 2-minute video and learn how eG Enterprise uses Real User Monitoring (RUM) capabilities to track digital experience of your customer's journey as they access your websites and web applications. Get real-time Apdex score of your customers' digital experience and be the first to know of slowness or any other issues.
With eG Enterprise, you can not only track all aspects of user experience proactively, you can also pinpoint the root-cause of slowness – whether it is in your code, infrastructure, or network. Take a look at this webinar "How to Manage Digital User Experience" and:
Learn how to track real-time user experience as end users access web applications
Understand the customer journey end to end and determine business impact
Proactively test user experience using simulation and baseline KPIs
Evaluate pros and cons associated with passive and active user experience monitoring techniques