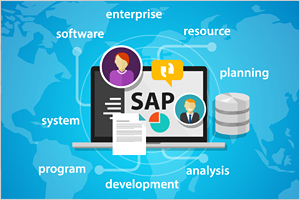 Think of the most demanding and most mission-critical of applications and SAP figures at the top of the list. Last week, we successfully completed all the requirements to achieve a stamp of approval from SAP for our eG Enterprise performance management solution.
Yes, eG Enterprise now has an SAP Certified Integration for eG Enterprise 5.3 with BC-XAL 6.10. More information regarding eG Enterprise's certification for SAP Netweaver is available here.
For customers, the key benefits of certification are many. For one, this ensures simpler implementation of monitoring for SAP applications, since eG Enterprise has been pre-tested by SAP for integration with their applications and can be up and running, out-of-the-box, quickly. As indicated in SAP's certification guidelines, usage of solutions that are certified for integration with SAP solutions allow for upgrades with minimal interruptions. SAP certified solutions like eG Enterprise are also technically aligned with SAP solutions.
For more information on eG's SAP monitoring solution, please see https://www.eginnovations.com/sap-monitoring. Besides in-depth monitoring of the SAP applications – SAP R/3, the SAP Java stack, etc. – eG Enterprise also monitors, reports on and provides diagnosis of every layer of every tier of the SAP ecosystem including the network tier, the web frontend applications, backend databases, storage, and even the virtualization platform.
Read our case study on how our SAP monitoring system was implemented for a major brand »