Trends and Challenges in End User Computing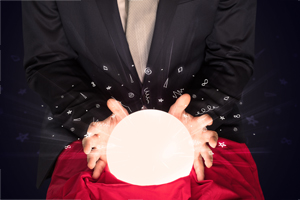 2018 was a promising year for enterprise IT in general, and specifically for End User Computing (EUC). We saw many interesting developments with the Citrix stack. 2018 marked the end of life (EOL) of the widely popular XenApp 6.5 and consequently, a majority of organizations migrated to the new Citrix Virtual Apps and Desktops version 7. We saw new enhancements such as Citrix Casting,  intelligent session recording, integration with ServiceNow, and continuous functionality and reliability improvements to Citrix Cloud including support for Citrix WEM, configuration logging, delegated admin capabilities, etc. The launch of Microsoft Windows Virtual Desktop (WVD) on Microsoft Azure and ongoing enhancements to VMware Horizon and Workspace ONE have made more digital workspace options available for organizations. Growing security options have also meant that many cloud providers offer a wider range of selection with respect to where organizations host their apps and desktops.
2019 promises to be another enterprising year for End User Computing. As organizations plan out their End User Computing projects and IT budgets for the year, and IT professionals look to hone their skills on the new advancements in technology, we at eG Innovations wanted to put together a set of predictions to help them prepare for what's to come in 2019. We reached out to many Citrix Technology Professionals (CTPs), Citrix Technology Advocates (CTAs), EUC experts, evangelists, influencers and leaders and asked them what their predictions for 2019 were.
Here's a round-up of what these EUC champions had to say about trends, challenges, and expectations that will set the course for technology adoption in the months to come.
Alexander Ervik
Citrix CTP  |  http://www.ervik.as/

2019 will see more competitiveness in the VDI, RDS and DaaS space and vendor lock-in will be a big issue especially as customers look to move their EUC and VDI workloads to the cloud. Customers will not want to end up in scenarios where they are wedded to a particular vendor for 3-5 years without having the choice and flexibility to switch to a different one. Organizations will seek the flexibility to switch EUC platforms and vendors based on their requirements. They will need the speed of delivery and the ability of both on-premises and the cloud to ensure fast and reliable services to their users.
---
Bas van Kaam
Citrix CTP  |  http://www.basvankaam.com/

No, it won't be the year of VDI, SBC, DaaS, the 'Digital Workspace/place', or any other type of specific EUC technology or product. Instead, 2019 will be the year of 'whatever fits my customers' use-case best.' Just like 2020, 2021, 2022…
---
Christiaan Brinkhoff
Citrix CTP  |  https://www.christiaanbrinkhoff.com/

The industry is going through the biggest Digital Workspace transition in our history. It tells us how fast we are going (and some of you already did) to leverage Microsoft Azure Cloud Platform Services. 2019 will be the year when Windows Virtual Desktop (WVD) will be generally available and Desktop-as-a-Service (DaaS) will be the most reoccurring word in the community. Citrix will release their new DaaS offering based on WVD. Looking forward to another great year of technology innovation in 2019 – never a dull moment!
---
David Wilkinson
EUC Architect  |  https://wilkyit.com/

Microsoft Windows Virtual Desktop will accelerate customer demand to move their desktops to the cloud. But the greatest challenge to this will be that Windows Virtual Desktop is going to be Azure-only. Only in the new year will we know if there will be a change in Microsoft's direction to address concerns from the EUC community. Also, hybrid workload percentages will continue to shift more towards the cloud from on-premises. This will be driven by application demand and the cloud-first strategy adopted by organizations. Citrix Cloud Workspace will tie into Microsoft WVD and with enterprise features being added in recently, I see a substantial increase in its adoption in 2019.
---
DJ Eshelman
Citrix CTP  |  https://ctxpro.com/

I think 2019 will be the year we see App Layering and Containers finally become accepted. This is because we are seeing a lot of need to migrate away from Microsoft Windows Server 2008 R2 and 2012. Rather than upgrading, companies will look to expand on their existing Windows Server 2012 R2, 2016 and Windows 10 investments. While this is good, there will be a significant need for expert consulting services around administration, optimization, performance tuning, and monitoring, and I am not sure many companies are prepared for this. Look for a lot of consulting opportunities and contract-to-hire work in 2019!
---
George Spiers
Citrix CTP  |  https://www.jgspiers.com/
For year 2019, I think one of the biggest challenges that organizations will face is providing their staff with a secure, digital workspace. Staff today expect to be able to access all their files and applications on whatever device they want, be it personal or work, and from any location. They also expect the same experience wherever they work from and from whatever device they use. IT departments need to meet the demand of a flexible, mobile-first work experience, while juggling security and making sure corporate property is protected at all times.
---
Jason Poyner
Founder & CEO of Deptive  |  https://deptive.co.nz/

A company is only as good as its people. During 2019, I believe employee experience will become a common conversation among IT leaders. Since improving employee experience is broader than just IT, the entire leadership team will be involved. It's a dog-eat-dog world when it comes to talent — organizations need to make themselves attractive to prospective employees and existing employees, to attract and retain the best people. IT has an important role to play in improving the employee experience, and in 2019 I believe we will see organizations wanting to track employee experience metrics and start making changes for improvement. Key challenges for IT leaders focused on creating an awesome employee experience will be: enabling a modern, consumer-style experience even when numerous legacy systems exist; enabling people to work anywhere while keeping data secure; and managing the digital experience.
---
Jo Harder
Citrix CTP  |  https://www.astroarch.com/author/joharder/

In 2018, the end-user computing mindset changed dramatically. At the beginning of the year, many enterprises insisted that on-premises solutions would persist. However, as the year progressed, cloud-based solutions gained more traction. In 2019, cloud-based solutions will continue to gain acceptance with a focus on more robust security, controls, analytics, and monitoring.
Read what experts and industry leaders have to say about where End-User Computing is headed in 2019.
#EUC #VDI #DaaS #Cloud

Manuel Winkel
Citrix and Microsoft Certified Expert  |  http://deyda.net/

2019 will be a year of Artificial Intelligence (AI). AI will make work for all easier by creating meaningful links between programs and data. As an example, one can cite Citrix Analytics. Here, machine learning and artificial intelligence analyze data (logon or daily behaviors, etc.) and generate actionable intelligence that averts security threats and improves application performance.
---
Matthias Schlimm
Citrix CTA  |  https://eucweb.com/

2019 will see organizations building services, not just infrastructure, for the end user. This will not be easy and will certainly be more complex than in the past. At the same time, there will be many solutions and services available in the hybrid world. The cloud sector will bring us the possibility to pick the right service for EUC.
---
Patrick Coble
Citrix CTP  |  http://www.patrickcoble.com/

I think the biggest change people will have in 2019 that will impact the EUC space will be cloud and security. More and more companies will look seriously into moving all or some of their EUC infrastructure and or workload to the cloud this year. Businesses today have something critical now in the cloud and moving a little more may be the right step for them, after lots of testing. To get a VDI deployment into the cloud there are two main roadblocks: CAPEX to OPEX budget cycle changes and maintaining performance consistency of the applications.
The change from CAPEX to OPEX in classic IT deployments can be very difficult for most and requires a lot of budget planning and cost modeling to show the differences. Then you have your application requirements: should you put just the front end and keep that backend in-house or put it all in the cloud? A common mistake in many VDI cloud migrations is to know how it performs today onsite and then how it performs in the cloud from Login Times, File Share Transfers, Printing, Application Open/Close and Application Interactions. You need to have good user experience metrics before you move to the cloud to know if it could work, which means you need a monitoring solution that looks at user experience related metrics and not just server or service uptime. Security, I think, is the next big thing for 2019 in the EUC space. Customers publish their most critical business applications in their VDI deployments and its security is paramount, and I think we will see more of a focus of VDI security in 2019.
---
Ricky El-Qasem
EUC/Virtualisation/Cloud Veteran  |  http://read.virtualizeplanet.com/

Traditional desktop usage, according to Microsoft, is up, but SaaS will continue to eat away the desktop/app virtualization space. This opens the door to more devices for enterprises to consume. Automation is now at the forefront, enabling IT operations to drive down cost. I see EUC operations teams embracing modern automation tools such as Ansible and Chocolatey to help manage devices and desktop applications alike. Technologies like robotic process automation (RPA) will branch out to help operations teams to speed up management of EUC. And finally, AI and machine learning (ML) will have a place in EUC, by helping understand the patterns in EUC operations and management.
---
Robert Green
CTO of Dizzion  |  https://www.dizzion.com/
Work at home is more than just a trend; it is a cultural change happening within the workforce. Organizations of all sizes have embraced or experimented with work at home – with varying degrees of success. Unfortunately, BYOD and remote workers create significant security liability and device management challenges for enterprise IT organizations. Outdated devices and incompatible operating systems degrade application performance, increase risk and create attack vectors. Compliant DaaS solutions have the potential to cannibalize on-premise VDI in tightly regulated industries such as healthcare, banking, and insurance. In 2019, compliant DaaS will continue to drive an increase in adoption and gain share from traditional on-premises VDI.
---
Rory Monaghan
Citrix CTP  |  https://www.rorymon.com/

The enterprise moves slowly. While I think 2019 would be great for wider adoption of Digital Workspace and DaaS, I'm not sure if that will be the top priority for most. It could be something medium-sized companies try out with a view to implementing further down the road but again, enterprises move slowly. While the tech may not be implemented this year, vendors selling those offerings may onboard new customers and convert customers existing licensing to grease the wheel for future implementations.
The most obvious trend will be the migration to Windows 10 with 2020 looming, one would hope organizations have learned their lessons from the Windows XP and Windows 7 migrations of the past. Security is a focus across the board and I believe with Windows 10 migration there will be a desktop transformation and security hardening undertaken by many organizations.
In the course of that work, many will encounter the difficulty of striking a balance between empowering users and hardening security. A secure digital workspace could show it's value there and could drive more customers to look at an uplift to such a platform post the Windows 10 migration.
---
Theresa Miller
Citrix CTP  |  https://24x7itconnection.com/

As 2019 rounds the corner, my prediction revolves around desktops in the cloud, sometimes referred to as DaaS. As organizations take a closer look at the business continuity plans they will want to ensure that the user experience regardless of where they are working is the same. The cloud can offer this for the enterprise, and enterprises such as Microsoft and Citrix are releasing cloud-based offerings to support this.
---
Clearly, 2019 promises to be an eventful year for end-user computing. We thank the experts who took the time to share their thoughts with us. It wouldn't be apt to end this blog without a prediction of our own: As the EUC ecosystem transforms in 2019, as with any new technology evolution, there will be greater demand for monitoring technologies to evolve as well to support and facilitate new technology deployment.
Hope you found these predictions interesting. I'm sure some of these will be helpful to you as you embark on your EUC adventure in 2019.
Team eG Innovations wishes you a Happy New Year!
eG Enterprise is an Observability solution for Modern IT. Monitor digital workspaces,
web applications, SaaS services, cloud and containers from a single pane of glass.