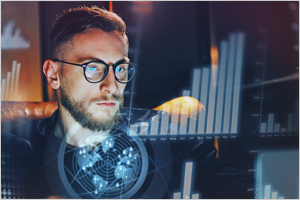 Gartner recently released its Magic Quadrant for IT Event Correlation and Analysis, 2010. This Magic Quadrant addresses mature and emerging products that help IT organizations consolidate, analyze and respond to component-level IT infrastructure events, improve event-to-incident/problem resolution processes, and improve alignment between events and business-oriented IT services.
Compared to the past, this year Gartner laid down stringent criteria for vendors to be included. These criteria included:
At least 250 non-service provider clients in production
At least five reference accounts in the client base
At least five clients actively monitoring more than 5000 elements
Global sales and support on at least three continents
The product must support the following functionality:
Process fault and performance events, process events from two or more of  the IT element types (server, network, storage, security, database, application), scale to more than 10,000 monitored elements and  have its own event collection mechanisms and proven ability tointegrate and consolidate events from third-party sources.
Process an automated out of the box ability to correlate events through state based correlation at the element level, correlation based on casual rules
Have the ability to present element and application event data to IT operations staff
While several vendors did not meet these criteria, eG Innovations qualified. In fact, if you take away the usual suspects – HP, BMC, CA, IBM, Microsoft, NetIQ, Quest, and EMC – eG Innovations ranked second, thereby significantly improving our position compared to the previous MQ.
Referring to eG Innovations' strengths, the MQ highlights the following capabilities of eG Enterprise:
eG Enterprise is an Observability solution for Modern IT. Monitor digital workspaces,
web applications, SaaS services, cloud and containers from a single pane of glass.