How SLTN solves IT performance problems and better serves its clients with eG Enterprise
This short article on SLTN and its solutions for ensuring IT performance for its clients was first published on the Dutch IT Channel on 17 October, 2020. It has been translated to English and republished on our blog with their permission.
Next Level Outsourcing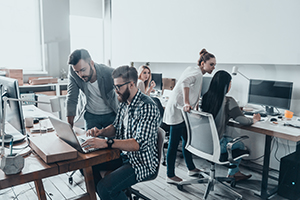 The application portfolio of companies is rapidly shifting to SaaS applications. This shift is having a significant impact on the managed services activities of SLTN, a service provider from the Netherlands.
Users demand an IT environment that works anytime, anywhere, and that is always sufficiently fast to be able to do their jobs. To be able to monitor and guarantee these demands, SLTN has entered a partnership with eG Innovations. SLTN's Lex Erades, COO, and Albert Hooijer, Manager – End User Computing, spoke to the Dutch IT Channel to explain their experience of working with eG Enterprise.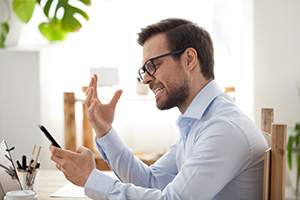 Lex Erades explains: "Users in our managed services utilize all kinds of applications that run in the SLTN data center, public clouds and/or from the application provider's SaaS environment. The diversity of locations and suppliers is increasing, from Microsoft and AFAS to Salesforce. And when 'something' does not function properly, the customer calls the SLTN Service Desk. At the Service Desk, having an overview of the entire IT environment is essential for a quick diagnosis of the problem. Getting that overview is a challenge in the changing IT environment of our customers."
With the solution from eG Innovations, SLTN gets the desired level of overview that they need with a detailed performance of all components of the infrastructure that they manage. Often, customers, and certainly the larger customers, have outsourced the IT components to several suppliers. Finding the individual component among the many that could be causing the problem is, therefore, quite complex.
Quick IT Performance Insights
Erades states: "Questions about performance-first reach SLTN because, in many cases, we provide workplace and end-user support. SLTN must, therefore, quickly understand the extent and cause of a disruption and/or delay–and preferably before we receive complaints from end users."
In addition to solving problems, insight is also needed for capacity management. "Only by systematically measuring the performance of systems is it possible to discover certain trends and to take these into account in capacity management. By working in this way, the ICT environment continues to feel 'like new' to users."
"It is not only necessary that an environment is available in accordance with the agreements in an SLA, but it is also about ensuring that an environment delivers demonstrably good performance. SLTN cannot limit itself to the components that it has 100% under its own control because the experience of the end user (the XLA) is determined by the total IT stack, of which multi-hybrid cloud and SaaS solutions are an increasing share."
Impact of SaaS Solutions: Underestimated
Albert Hooijer adds: "Suppliers of SaaS solutions continuously develop the applications. The smallest adjustments can have a negative effect on the performance that an end user experiences. It is a misconception that SaaS applications require few resources from a (virtual) workplace because often the opposite is also true."
"SLTN must be made aware that a certain SaaS application suddenly uses 20 percent more resources so that we can immediately take steps that will boost performance. It is because of this that we need clear trend analysis and real-time detailed insights. Due to the trend analysis of eG Innovations, SLTN can predict in advance whether performance problems may occur. This method allows SLTN to stay ahead of the problems and be proactive."
According to Erades, "We can then warn the client and take measures together to prevent a problem from occurring at all. This is what we call next level of outsourcing."
Hooijer emphasizes: "Before we started working with eG Innovations, we were well-oriented towards other products and suppliers. What we ran into is that you may have the perfect tool to get everything out of the water, but you need specialists to extract the relevant information. We wanted to use as much automated tooling as possible to do an analysis to determine the root cause of disruptions. You need a standard dashboard, standard reporting, and a steep learning curve for that. eG Innovations makes the difference on all these points."
A Responsive and Responsible Partnership
Hooijer concludes: "SLTN expects its partners to understand that they are an essential link in the total solution that we provide to our customers. That is why we want to work with companies with whom we can switch quickly and flexibly. Who responds quickly when we have a question and with whom you can make a different engagement, if it is commercially viable, is very important to us. That is certainly not easy with all companies, but with eG Innovations we have always had an excellent experience."