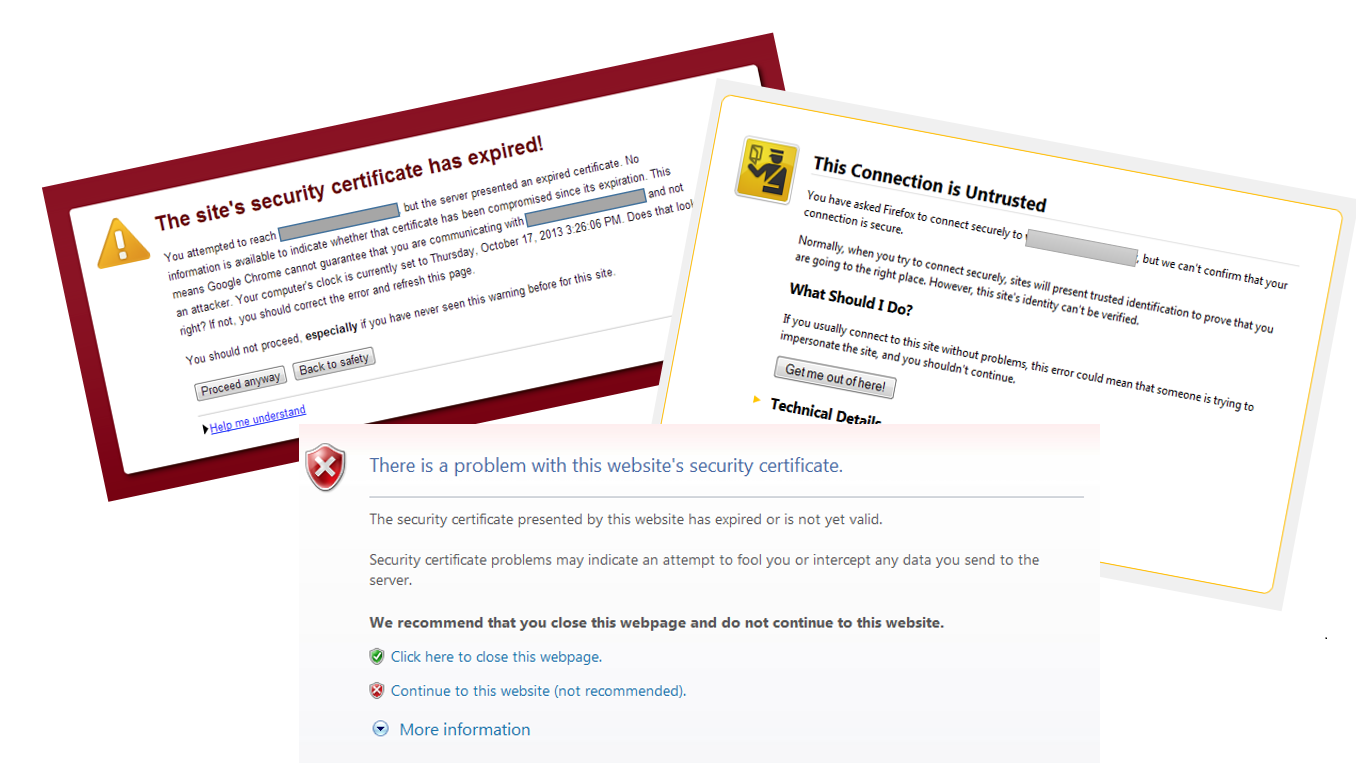 Mission-critical systems can be disrupted if SSL certificates expire.

IT organizations also need to monitor erroneous or unauthorized changes to SSL certificates to prevent security attacks and system outages. Given the business criticality of SSL certificates, manual tracking is not a viable option.

For more information on the challenges involved in SSL certificate management and a holistic solution for monitoring and management, see this new technical white paper: SSL Certificate Expiry Monitoring and Management.
Many high-profile system outages are caused due to unplanned SSL certificate expiration
Surprisingly, despite the frequent (and quite public) security compromises due to expired SSL certificates, most IT teams are unprepared for the consequences of poorly managed SSL certificates.
Adopt a Holistic SSL Certificate Monitoring Solution
eG Enterprise provides proactive alerting on the SSL certificate validity based on a configurable threshold (days in advance before the SSL certificates' expiration date).
Multi-modal alerting is available out-of-the-box with eG Enterprise:
• Alerts on the eG Enterprise Web Console
• Email notifications
• Text message (SMS) notifications
• Trouble tickets directly opened in your helpdesk system
The following screenshots will give you a flavor of the type of visibility that eG Enterprise provides into SSL certificate monitoring.
Proactive alerts on the Web Console
 Email notifications
Visually intuitive and rich graphical dashboards
Download the SSL Certificate Monitoring White Paper
Monitoring SSL certificates is extremely critical
for business continuity. eG Enterprise provides a holistic and cost-effective security monitoring solution for tracking SSL certificates and detecting security risks. With intuitive management capabilities and deep visibility into certificates across the enterprise, eG Enterprise makes it easy to monitor and manage SSL certificates.
Check out the new SSL Certificate Expiry Monitoring and Management white paper which has comprehensive solution details about the eG Enterprise solution. 
eG Enterprise is an Observability solution for Modern IT. Monitor digital workspaces,
web applications, SaaS services, cloud and containers from a single pane of glass.