Virtualization Market Statistics and Predictions by Gartner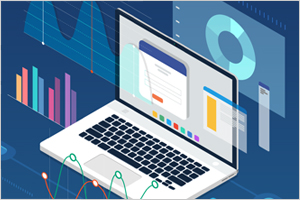 This week, I attended an interesting presentation on the state of virtualization at the Gartner IT Infrastructure Operations
and Management Summit 2010. A number of very interesting statistics/observations were made in this presentation:
Virtualization is becoming mainstream: 23% of installed applications are running in a VM now. 48% of installed applications will run on a VM by 2012.
Very interesting differences exist between how large and small enterprises virtualize. Large enterprises virtualize as they deploy new applications/servers, i.e., new projects tend to be on virtualized platforms. SMBs move to virtualization all at one – i.e., they go from 0% to 100% virtualized infrastructures very quickly.
VMware market share shows that it dominates the Virtualization market. Currently, there are an estimated 10.8mil VMs, and VMware has 84% market share, Microsoft 11%, Citrix 4%. By 2012, this number is expected to go to 58mil VMs, with VMware's share being 65%, Microsoft 27%, Citrix 6%.
Enterprises starting new will look at Microsoft virtualization. Enterprises already using VMware are likely to stay with VMware. Microsoft will start winning in the SMB space – many of these companies that have not yet adopted virtualization will look at Microsoft's solution.
Microsoft Hyper-V has a lot of catch up to do.  Comparing Microsoft Hyper-V with VMware vSphere, Gartner's view is that Microsoft Hyper-V is appropriate for 1-200 VMs. Gartner likes Hyper-V's simplicity but the big drawback pointed out was that Hyper-V's base OS is a full copy of Microsoft Windows. The base OS can be a big fat single point of failure and Gartner views the need for a full base OS as a huge drawback of the Hyper-V architecture. In many initial installations, when the base OS was patched, the entire physical server and all its VMs had to be rebooted. Interestingly, it was pointed out that the biggest benefit of Microsoft's Live Migration technology was that it allowed all VMs from physical server to be migrated out to another before the physical server was rebooted after patching the base OS. So Live Migration alleviated a pain introduced by having a full blown base OS and it was not really being used for dynamic migration of VMs (as in a vSphere environment). Another drawback for Hyper-V was the lack of memory overcommit capabilities in the current release.