Monitoring the Citrix ADC SDX Appliance
eG Enterprise provides a specialized monitoring model for the Citrix ADC SDX (see Figure 1).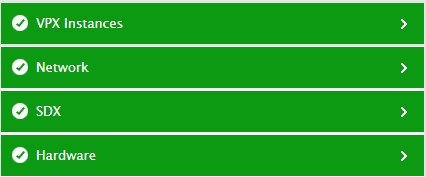 Figure 1 : Layer model of the Citrix ADC SDX
Each layer of this model (see Figure 1) is mapped to tests that run Nitro API commands on the target SDX appliance to report on the unavailability and poor responsiveness of the SDX appliance, capture hardware failures and resource contentions that the appliance is experiencing or may potentially encounter, and pinpoint VPX instances that are hogging resources.
With the help this monitoring model, administrators can find quick and accurate answers to the following performance queries:
Is the SDX appliance available over the network? If so, how quickly is it responding to requests?
Was the appliance restarted recently?
Did the XenServer reboot recently?
Is any interface down? If so, which one is it?
Is any interface handling more traffic than the others? If so, which interface is it?
Is any VPX instance inaccessible? If so, why? Is it because the VPX instance is down, or is it because the VM hosting the instance is not running?
Is CPU been used optimally, or are any VPX instances hogging the CPU resources? If so, which ones are they? Which specific CPU cores are these instances using?
Is the appliance sized with adequate memory and storage resources?
Is any VPX instance utilizing memory abnormally? If so, which one is it?
Is any storage repository running out of free space?
Which physical disk has been over-utilized?
Does the appliance have enough unused SSL chips? If not, then is it because one/more VPX instances are consuming too many SSL chips for processing SSL traffic? Which VPX instances are these?
Is the throughput of the appliance optimal?
Is any VPX instance consuming unusually high bandwidth?
Which hardware components are presently in an abnormal state - is it a fan? or a power supply?
Is the temperature of any hardware component abnormally high or low?
Is any hardware component experiencing high voltage?
The following topics will deep-dive into each layer of Figure 1.