Introduction
NetScaler Insight Center, a virtual appliance that runs on XenServer, VMWare ESX, or on Microsoft Hyper-V collects detailed information about web-application and virtual-desktop traffic, such as flow, user-session-level information, web page performance data, and database information flowing through the NetScaler ADCs, NetScaler Gateway appliances, or CloudBridge appliances at a site and provides actionable reports.
Figure 1 below depicts the architecture of the ADM Insight Center.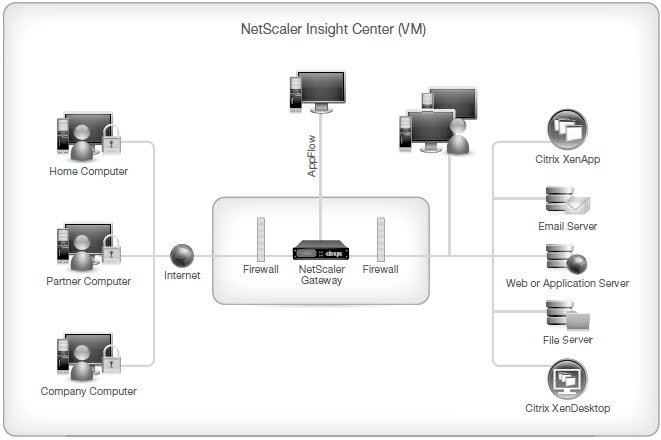 Figure 1 : Architecture of the Citrix NetScaler Insight Center
NetScaler Insight Center has two main components:
Web Insight

 

that delivers data analytics for web traffic flowing through ADM.
HDX Insight

 

that delivers data analytics for XenApp and XenDesktop traffic flowing through NetScaler ADCs, NetScaler Gateway appliances, or CloudBridge appliances.
eG Enterprise integrates with the Web Insight and HDX Insight components of the NetScaler Insight Center, pulls the metrics captured by these components in real-time, and presents them in the eG monitoring console using Citrix Web Insight and Citrix HDX Insight monitoring models, respectively. Through this integration, eG Enterprise leverages the monitoring capabilities of the NetScaler Insight Center, and provides administrators with valuable insights into the performance of applications and the user experience with applications/virtual desktops.
With that, eG can now integrate with both NetScaler Insight Center and XenDesktop Director, thus emerging as a 'one-stop-shop' solution that:
Offers deep visibility into the availability, state, and health of desktops and applications in XenDesktop and XenApp (respectively) environments;
Proactively alerts administrators to real/probable slowdowns in user accesses to desktops/applicaitons;
Accurately diagnoses and pinpoints the root-cause of the slowdown, thus enabling speedy recovery from problems;
Helps generate a wide variety of historical reports on performance, which facilitate an effective analysis of current resource capacity of servers/desktops, and precise prediction of future load and resource requirements;
Without eG, administrators may have to shuttle between multiple management tools and engage in manual correlation and analysis of metrics to isolate problem conditions and diagnose their root-cause.
This document deals with eG's Citrix ADM HDX Insight and Citrix ADM Web Insight monitoring capabilities.