Citrix Delivery Controller Monitoring
Citrix XenDesktop is a desktop virtualization system that centralizes and delivers virtual Windows desktops as a service to users anywhere. Virtual desktops are dynamically assembled on demand, providing users with personalized desktops each time they log on. XenDesktop delivers a high definition user experience over any connection including high latency wide area networks. The open architecture of XenDesktop offers choice and flexibility of virtualization platform and endpoints.
Figure 1 depicts the core architecture and operations of the Citrix XenDesktop solution.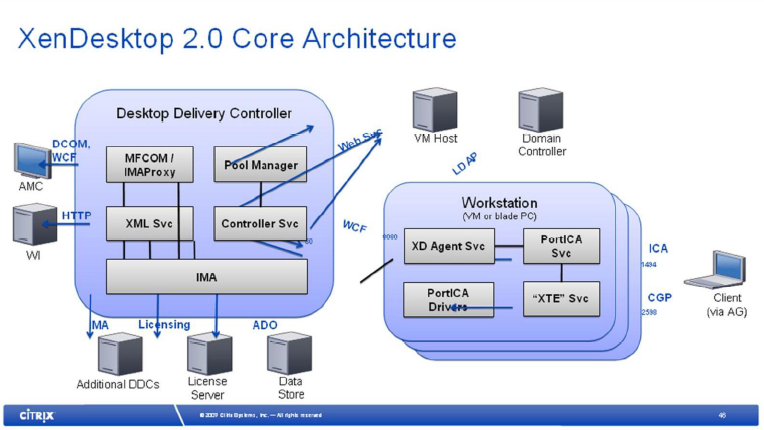 Figure 1 : How the Citrix XenDesktop works?
With virtualization, users can access their virtual desktops from almost any computer. Typically, the connection will be from either a desktop appliance in the office or from a PC from home for remote desktop access. When connecting to the virtual desktop from a desktop appliance at work, users simply switch the device on and they are presented with an authentication request. If they are connecting to the virtual desktop from a home PC for remote desktop access, they will navigate to a Web page that looks identical to the desktop appliance authentication page. At this point, the users enter their credentials, and the next thing they will see is the virtual desktop which is identical to their corporate desktop in the office.
After authentication, a core component named the Desktop Delivery Controller (DDC), later renamed as the Delivery Controller, manages the assembly of users' virtual desktop environments, and brokers connections between users and their virtual desktops. This component further controls the state of the desktops, starting and stopping them based on demand and administrative configuration.
Any issue related to the broker, no matter how miniscule – say, a split-second break in the availability of the DDC, or a marginal delay in user authentication by the DDC - can severely hamper the delivery of the XenDesktop solution, and significantly degrade the user experience with the virtual desktops. Since the XenDesktop technology assures virtual desktop users of the same quality of service that can be expected from local desktops, such anomalies, if allowed to recur, can damage both the reputation and revenue of the service providers. To avoid such adversities, the DDC should be continuously monitored.  
eG Enterprise provides three specialized models for monitoring the Delivery Controller – 3/4;, the Delivery Controller 5, and the Delivery Controller model (for Delivery Controller v7 and above). As is evident, each of these models caters to the monitoring requirements of the different versions of the Xen DDC. These models closely monitor the availability and all-round performance of the DDC; using these models, administrators can be proactively alerted if the service-levels desired from the broker are even slightly compromised – this way, the underlying issues can be resolved before performance of the broker and the XenDesktop service it delivers, nose-dives. Refer to the following chapters for the detailed discussion on each model: