Introduction
The IBM Storwize V7000 solution provides a modular storage system that includes the capability to virtualize external SAN-attached storage and its own internal storage. The IBM Storwize V7000 solution is built upon the IBM SAN Volume Controller technology base and uses technology from the IBM System Storage DS8000 family.The architecture (see Figure 1) of the IBM Storwize v7000 consists of four different components.
An IBM Storwize V7000 system provides a number of configuration options that are aimed at simplifying the implementation process. It also provides automated wizards, called Directed Maintenance Procedures (DMP), to assist in resolving any events that might occur. An IBM Storwize V7000 system is a clustered, scalable, and midrange storage system, and an external virtualization device.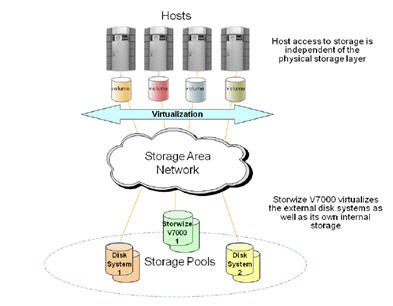 Figure 1 : The architecture of IBM Storwize v7000
The IBM Storwize V7000 solution consists of a one or two control enclosures and, optionally, up to 18 expansion enclosures (and supports the intermixing of the different expansion enclosures). Within each enclosure are two canisters. Control enclosures contain two node canisters, and expansion enclosures contain two expansion canisters.