Monitoring IBM Storwize v7000 storage system
eG Enterprise provides you with extensive monitoring capabilities for the IBM Storwize v7000 storage system. A single eG agent is capable of monitoring the IBM Storwize v7000 storage system. Every layer of the monitoring model is mapped to a wide variety of tests that a single agent executes and extracts loads of performance metrics from the IBM Storwize v7000 storage system.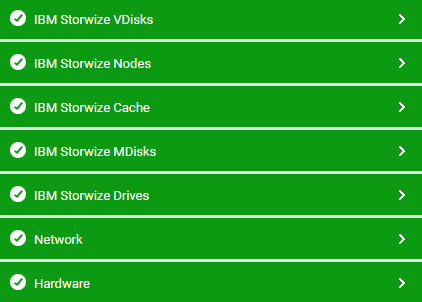 Figure 3 : The layer model of IBM Storwize v7000 storage system
The metrics thus collected would be useful to figure out accurate answers to the following performance queries:
Are the VDisks processing I/O requests quickly, or has any processing bottleneck been noticed in any VDisk?
Which VDisk is the slowest in I/O processing?
Is any VDisk in a degraded state currently? If so, which one?
How is the VDisk cache? Is the cache of any VDisk corrupt?
Is any port on a node overloaded? Which one is it and how well is it processing read-write requests?
Is any FC port experiencing errors in operation?
Are all nodes in a cluster processing I/O requests at optimal speed, or is there any node that is experiencing significant latencies during processing?
Which node canister is hogging the CPU?
How are the VDisk caches utilized? Which VDisk is under-utilizing its cache and why? Is it because the cache is not adequately sized?
Which VDisk cache is accumulating data and why?
Which MDisk is the slowest when reading from and/or writing to the disk?
Is any MDisk offline or degraded?
The RAID status of which MDisk is degraded?
Is I/O load uniformly balanced across all drives, or is any drive overloaded with requests?
Is any drive processing I/O at a rate slower than the other drives? If so, which drive is it and why?
Which drive is currently in a degraded state and what is its capacity?
Which enclosure is degraded? What is its composition?
Which enclosure slots have drives and which ones don't?
Does any enclosure have power supplies in a degraded state?
Are all canisters online and operating normally?
How much charge is left with enclosure batteries? Which battery is fast-approaching its end-of-life?
Does any battery require reconditioning?
The Network layer of an IBM Storwize v7000 storage system model is similar to that of a Windows Generic server model. Since the tests associated with this layer have been dealt with in the Unix and Windows Servers monitoring model.