Monitoring Microsoft IIS Web Servers
Internet Information Services (IIS) is a powerful Web server that provides a highly reliable, manageable, and scalable Web application infrastructure for Windows servers.
eG Enterprise offers a specialized IIS web server model for monitoring a Microsoft IIS web server. Figure 1 depicts the model used by the eG Enterprise to monitor an Internet Information Server.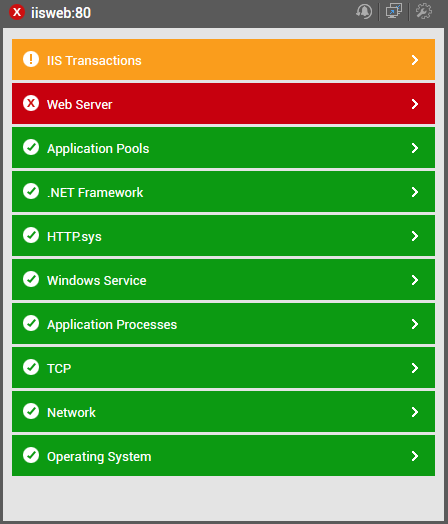 Figure 1 : The different layers that eG Enterprise monitors for a Microsoft IIS web server
The Operating System, Network, and TCP layers of a Microsoft IIS web server model are similar to that of a Windows Generic server model. Since these tests have been dealt with in the Monitoring Unix and Windows Servers document.
Note:
The eG agent is capable of monitoring IIS web servers (ver. 4, 5, 6, and 7) in an agent-based and an agentless manner; however, note that, in the agentless mode, the solution cannot monitor web transactions to web sites configured on the target IIS web server.
To monitor an IIS web server on Windows 2012, you need to configure a

Web Server

role on  the target Windows 2012 server. To know how to configure the

Web Server

role, refer to the

eG Installation Guide

.