Monitoring the Client Access Servers
eG Enterprise prescribes a specialized Microsoft Exchange CAS model for monitoring Client Access servers.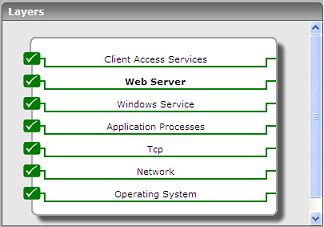 Figure 1 : The layer model of the Client Access server
Each layer of Figure 1 reports critical performance metrics extracted from the Client access server, that enable administrators to answer the following questions easily and effectively.
How efficient is the ActiveSync engine? Is it taking too long to process requests? How many requests to ActiveSync are still in queue?
Were requests to the Availability service processed quickly?
Were all connection requests to mailboxes serviced by the cache, or were any requests missed?
What is the current session load on Outlook web access (OWA)?
Does OWA respond swiftly to user requests?
Does OWA take too long to complete search requests?
Did any requests for web access fail?
Is the Exchange web server responding promptly to requests?