Monitoring the Microsoft Edge Transport Servers
eG Enterprise offers a specialized Microsoft Exchange Edge Transport model that provides real-time insights into the performance of Edge Transport servers.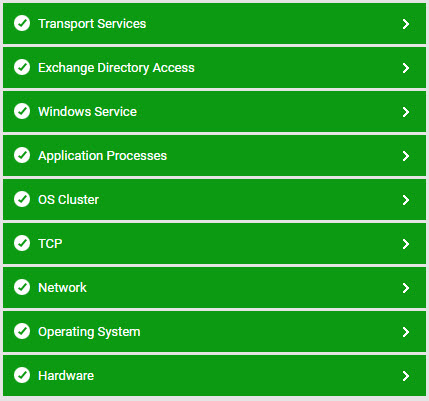 Figure 1 : Layer model of the Microsoft Exchange Edge Transport server
Every layer of Figure 1 reports a wide variety of statistics that enable administrators to quickly find answers to the following critical performance queries:
Is the Active Directory cache adequately sized to handle requests from the Edge transport server?
search requests to any domain controller fail owing to a bad network link or the non-availability of the domain controller?
Were any LDAP fatal errors experienced while communicating with a domain controller?
Did too many bind calls to any domain controller fail?
Is any domain controller responding too slowly to read and search requests?
Is the server experiencing processing bottlenecks? Are there any lengthy message queues on the server? If so, which ones?
How effective is the Recipient filter agent? How many requests per second were rejected by the Recipient Lookup and Recipient Block List data sources?
How successful is the Sender Filter agent in evaluating and filtering out "suspect" senders?
Is the Sender ID agent efficient?
Has the Edge Transport server experienced latencies while connecting to the Exchange store? Which store interface can this delay be attributed to?
How many messages are available in the delivery queue? Is the number very high?
Do too many messages exist in the retry queue?
Are too many messages awaiting delivery to an external recipient?
Have messages been queued in the Unreachable queue?
Does the poison queue contain messages?
How efficient is Connection Filter agent? How many connection requests were rejected by the agent? Which data store used by the agent rejected the maximum requests - the IP Block list providers, IP allow list providers, or the IP Allow/Block lists defined by administrators?
Were any spams detected by the content filter agent?
Were any local/remote senders blocked by the Protocol Analysis agent?