Monitoring the Mailbox Servers
eG Enterprise provides a specialized Microsoft Exchange Mailbox model to monitor the Mailbox server inside-out and proactively report potential issues in its performance.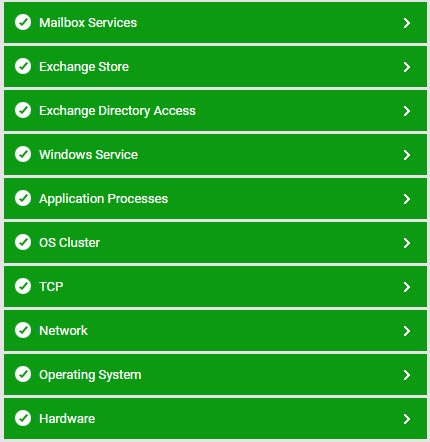 Figure 3 : Layer model of the Microsoft Exchange Mailbox Server
Every layer of Figure 3 above is mapped to a wide variety of tests that run periodic checks on the health of the key components and services offered by the Mailbox server. Using the results of these health-checks, administrators can find answers to the following performance queries:
Is the Active Directory cache adequately sized to handle requests from the mailbox server?
Did any search requests to any domain controller fail owing to a bad network link or the non-availability of the domain controller?
Were any LDAP fatal errors experienced while communicating with a domain controller?
Did too many bind calls to any domain controller fail?
Is any domain controller responding too slowly to read and search requests?
How effectively was the database buffer pool used in serving database requests?
Is the Exchange store experiencing a processing bottleneck? Which component of the Exchange store is responsible for this – the mailbox store or the public folder store? Are the send and receive queues of the Exchange store too long?
How soon does the Exchange store deliver mails to local recipients?
Is the Exchange store Virtual Memory used optimally?
Has the mailbox of any user exhausted or is about to exhaust its storage quota? Are there too many deleted mails in these mailboxes? Would clearing the deleted mails free space in these mailboxes?
How efficient is the Exchange Search engine? Have too many mailboxes been left to crawl on the database?
Does Exchange Search take too long to connect to the Exchange store? Does it index documents quickly?
Are too many events awaiting processing by the mailbox assistants?