System Center Operations Manager (SCOM), formerly Microsoft Operations Manager (MOM or OpsMgr), is a performance and event monitoring product for Microsoft Windows operating systems. Typically, SCOM agents installed on target Windows systems monitor several sources for specific events or alerts generated by the applications executing on the systems, and forwards the alerts (if any) to a central SCOM servre; the SCOM server then triggers some pre-defined action to correct the cause of the alert. Many Microsoft server products, such as Active Directory, Microsoft SQL Server, Microsoft Exchange Server and SCOM itself can be monitored with SCOM. In addition, SCOM also provides limited out-of-the-box support to Unix hosts and network devices. 
However, in the present times, when IT infrastructures are characterized by a multitude of components executing on heterogeneous platforms, a tool such as SCOM that is an expert in monitoring Windows-based applications alone might not suffice. Where SCOM is used, administrators are often seen using Management Packs (MP) from third-party monitoring tools to extend SCOM's monitoring functionality to non-Microsoft servers / applications.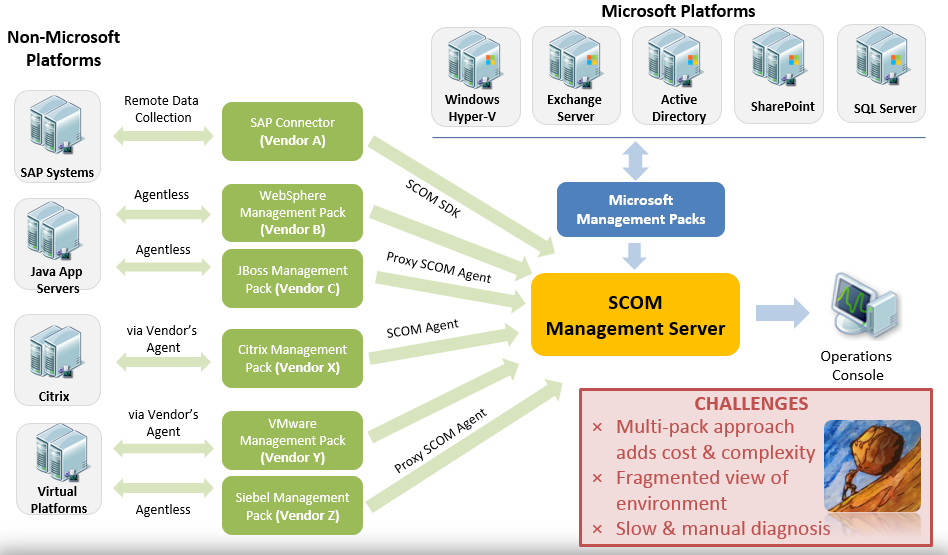 Figure 1 : Challenges in using multiple MPs
The key challenge in using multiple MPs is that these MPs are primarily from different vendors, and are hence not integrated. Licensing policies binding each MP  may be different. Also, no visual or operational consistency may exist between the various MPs used. This adds to the cost and complexity of monitoring. Moreover, the lack of integration makes correlation and root-cause diagnosis near-impossible! This in turn extends diagnosis cycles, resulting in poor user experience and increased IT operations cost.
What is needed therefore is a single, integrated solution that can update administrators on component health and alert them to anomalies across the target environment, regardless of the operating system or type of application/device in use.
eG Enterprise provides a Universal Management Pack (MP) for SCOM that can be used to monitor any application in an IT infrastructure – be it packaged enterprise applications and custom applications, Microsoft and non-Microsoft servers / applications, Virtualized and SaaS applications, or server hardware, network devices, or storage systems. Using the eG Universal MP for SCOM, administrators can check the status of eG-managed Windows and non-Windows operating systems, and Microsoft and non-Microsoft applications and network devices directly in the SCOM operation console itself. This MP enables every target monitored in eG Enterprise to be represented in SCOM as a monitoring object, and its operational state updated in SCOM from time to time. Whenever the state of any eG-managed component changes in SCOM, "SCOM alerts" are automatically generated. These alerts are automatically closed when the state of the object becomes healthy. In addition, administrators can quickly launch the eG monitoring console from specific eG-managed objects in SCOM and thus initiate instant diagnosis. Moreover, the eG Universal MP for SCOM also enables the following tasks to be directly performed in the SCOM console for the eG-managed objects:
Use the features and interfaces built into the SCOM console to instantly determine the health of eG-managed components and easily troubleshoot issues;
Define custom views in the SCOM console for effectively analyzing the performance data reported by the eG manager;
Quickly turn on/off specific monitors in the SCOM console;
Instantly launch the eG monitoring console from the SCOM console to deep dive into performance issues;
The key benefits of eG Universal MP for SCOM are as follows:
Single pane-of-glass view of performance of an IT infrastructure, from a single console

: With the help of a single eG Universal MP for SCOM, you can successfully combine the Windows monitoring capabilities of the SCOM agents with the multi-platform, muti-application expertise of the eG agents, in a single, central console. This provides you with an end-to-end, single pane of glass view of the performance of an entire IT infrastructure.

Shorter learning curve for administrators:

Besides fusing the strengths of two monitoring solutions, this MP also saves administrators the trouble of shuttling between and operating multiple consoles to receive status and problem updates related to the monitored environment.

Low monitoring investment:

The eG Universal MP for SCOM enables you to leverage existing investments in SCOM and easily extend monitoring capablities for any application. Every time a new server / application / device is to be monitored, you no longer need to invest in another MP from a different vendor.

Cost-effective and simple

: The eG Universal MP for SCOM eliminates the cost and complexity involved in deployment and management of multiple MPs.

Shorter troubleshooting cycles:

The eG Universal MP for SCOM streamlines IT operations and provides auto-correlated, accurate performance results available to SCOM users. This shortens troubleshooting cycles and makes problem diagnosis and resolution faster.