Monitoring Business Services
If you have configured one/more business services for monitoring in eG Enterprise, then post the integration with SCOM, you can use SCOM to view the current state of these business services. Moreover, in the event of a service slowdown/outage, you can even view and analyze the service topology in the SCOM console itself, and isolate the service component that could have caused the abnormality, without launching the eG monitoring console!
To achieve this, you will have to login to the SCOM console and recreate the topology of each business service that you want monitored. To help you understand this process better, let us take the example of the infomart service. Figure 1 below depicts the topology of this service.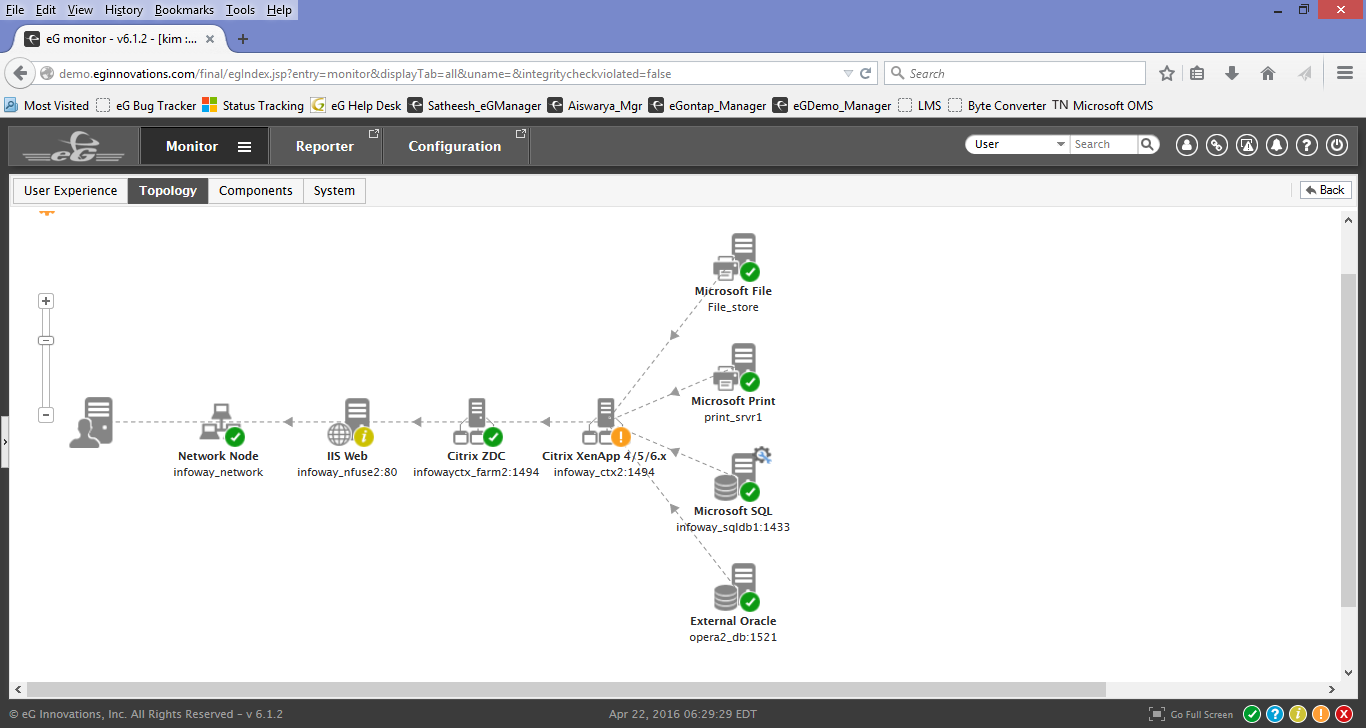 Figure 1 : The topology of the Infomart service as viewed in the eG web interface
The Infomart service, as you can see, is a virtualized Citrix XenApp service, where the XenApp server, Infoway_ctx2:1494, is running on a VM configured on the ESXi server, nyc_vm_02. Users login to the Citrix farm via the Citrix web interface hosted on the IIS web server, infoway_nfuse2:80. The Citrix ZDC, infowayctx_farm2:1494,  that balances the load on the farm, receives the user request and transmits it to the least-loaded XenApp server, infoway_ctx2:1494, in the farm. The XenApp server services the user request by taking help from the MSSQL database server, External Oracle server, an MS File sever, and the Print server.
To build the topology of the Infomart service in the SCOM console, do the following: