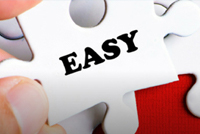 eG Innovations' new free Citrix logon monitoring tool, eG Enterprise Express, was featured in a recent Citrix.com blog post. Here's a brief excerpt:
Today's digital economy spans geographies, network landscapes, and distributed datacenters, so it is important to establish seamless remote connectivity for end users, wherever they connect and from whichever device. eG Innovations, a Citrix Ready Partner since 2010, and Citrix have been working together to ensure that their end-user computing solutions offer an enriching virtual workspace experience for users.

To help organizations monitor, manage and improve end-user experience for virtualized application/desktop delivery, eG Innovations has released a free tool, the eG Enterprise Express Logon Simulator – a fully SaaS-based synthetic logon testing and performance monitoring tool for Citrix infrastructures. It is compatible with Citrix XenApp and XenDesktop….

The eG Enterprise Express Logon Simulator is a completely free service offered by eG Innovations. Any organization using Citrix technologies can benefit from this free tool, as it helps them proactively monitor, test and optimize the XenApp and XenDesktop user experience. Also, Citrix Solution Advisors that offer Citrix services can make use of eG Enterprise Express themselves or recommend it to their customers.
Read the full article on Citrix.com:
Monitor Logon Performance Seamlessly with eG Innovations »
Start monitoring logons now:
eG Enterprise Express Free Logon Simulator for Citrix and VMware Horizon »