We are excited to announce that
eG Innovations
will be a featured partner in the Citrix Ready Partner Pavilion –
booth #674 – at HIMSS 2023 from April 17-21, Chicago,
the healthcare industry's information and technology event of the year.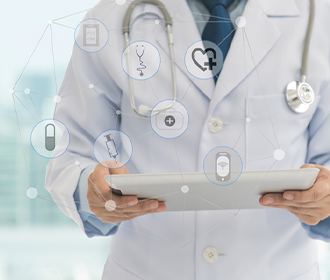 We will be demonstrating the ways monitoring and observability can enhance the productivity, performance and cost-effectiveness of your healthcare infrastructure and applications. We'll be showcasing how AIOps powered observability tools go beyond traditional monitoring features to automate root-cause diagnosis and alerting to reduce MTTR. Learn how to ensure the performance and availability of critical applications and services such as:
EHR systems – Allscripts, Cerner, Epic, Meditech, NEXUS, HiX (Zorgplatform)
Virtual desktops and apps including Citrix
Enterprise applications including Microsoft and Office 365 apps, SharePoint, PeopleSoft
Java, Java application servers, databases, IIS servers and more
Cloud and on-prem datacenter infrastructure and technologies
Learn how going beyond the limits of Monitoring technologies and adopting Observability features enables IT teams to empower healthcare professionals to deliver patient care more effectively.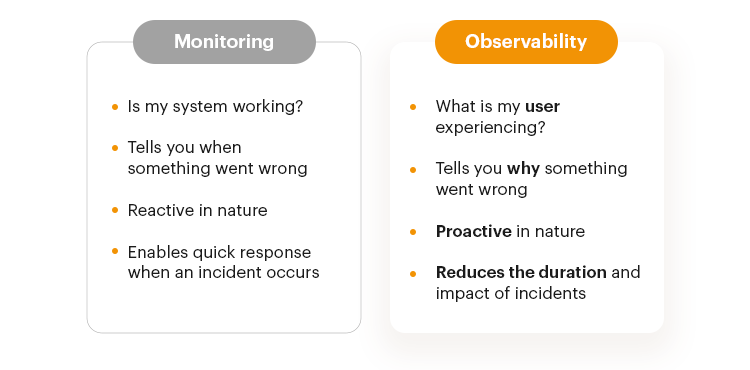 Learn how Observability for Modern IT with eG Enterprise v7.2 helps you incorporate new monitoring, AIOps, automated root-cause diagnostics and cost analysis features that makes it a complete solution for modern IT.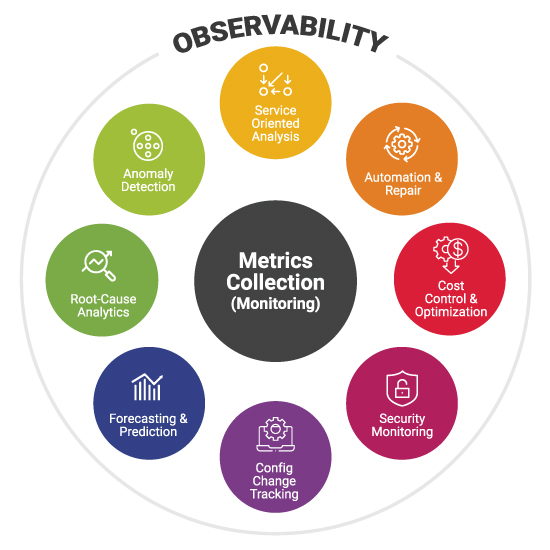 Check out the new features in the latest release of eG Enterprise v7.2, a Complete Digital Experience Monitoring Solution | eG Innovations.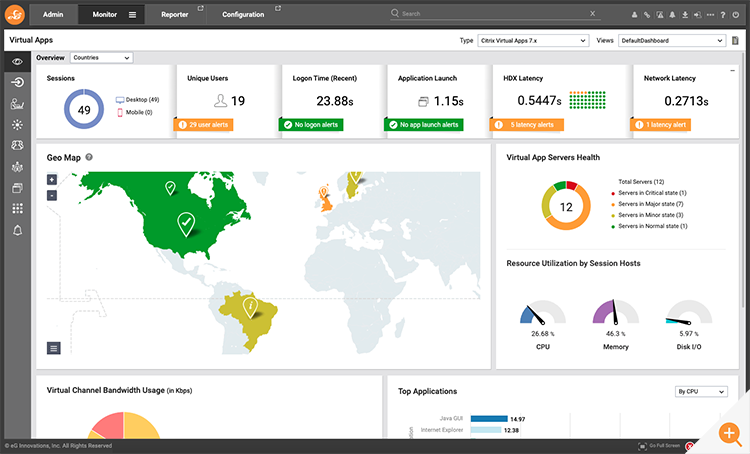 Along with these topics, we will also cover these topics:
Enhanced multi-vendor digital workspace monitoring
Effective application performance monitoring
Expanding coverage for end-to-end, unified monitoring
Enhanced monitoring for enterprise applications
Architectural improvements
Our booth team will be ready to answer all your questions. Dedicated briefing sessions are also available during the event. One-on-one executive briefing discussions exploring the value eG Enterprise can bring to your healthcare enterprise can be scheduled by contacting Tom Hresko tom.hresko@eginnovations.com.
Don't miss out these phenomenal sessions during the exhibition hour at the Central Tower presentation theatre:
Tuesday April 18th — 11:00 – 11:15 Central Time
Wednesday April 19th — 14:30 – 14:45 Central Time
Thursday April 20th — 11:50 – 12:05 Central Time
Register here to learn more.
We hope to see you there!
eG Enterprise is an Observability solution for Modern IT. Monitor digital workspaces,
web applications, SaaS services, cloud and containers from a single pane of glass.