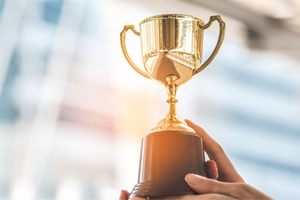 We are excited to be recognized in Gartner Magic Quadrant (MQ) for Application Performance Monitoring!
Application performance monitoring has become increasingly important for enterprises and service providers alike. But virtualization and cloud computing have introduced new challenges for application performance monitoring. To be effective in these environments, application performance management solutions must be virtualization and cloud aware. They must handle newer forms of interdependencies between application components, the dynamic location of these components and the multi-domain nature of these environments.
The eG Enterprise solution from eG Innovations excels in providing total performance visibility to heterogeneous physical, virtual and cloud infrastructures. This enables companies to ensure maximum service performance and user productivity and thereby deliver on the ROI promise of transformational IT initiatives.
The Gartner Magic Quadrant for Application Performance Monitoring (APM) includes 27 vendors, with key inclusion criteria being that vendors have a global presence, at least 50 customers who use their APM products in production and their products support at least two of the key APM functionalities as defined by Gartner.
For this Magic Quadrant, Gartner evaluated eG Innovations' Application Performance Monitoring solution on four of the dimensions of APM functionality, namely end-user experience monitoring, application run-time architecture discovery, modeling and display, component deep-dive monitoring in application context and application performance analytics.
* Gartner, Inc., Magic Quadrant for Application Performance Monitoring, Will Cappelli, Jonah Kowall, September 19, 2011.
Review our case study showing how our performance assurance IT monitoring system delivered a time saving diagnostics tool and single pane of glass monitoring for an organization with over 100 branch offices.
eG Enterprise is an Observability solution for Modern IT. Monitor digital workspaces,
web applications, SaaS services, cloud and containers from a single pane of glass.