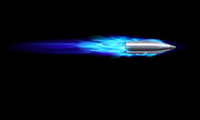 The continual cycle of monitoring and control has been – and will remain – a basis for setting strategy, design, delivery and improvement to digital business services. From a technology monitoring standpoint, as IT infrastructures evolve in scale and complexity, the number of different technology monitoring tools can quickly get out of control.
A unified monitoring solution should do more than converge end user experience, application and infrastructure into a single pane of glass. Unified monitoring is most effective when it automatically provides a single source of actionable truth about the performance of an IT service. It's what moves us away from diagnosis-related activities, and is a more "unifying" activity than troubleshooting.
Organizations should not underestimate the importance of monitoring for IT service management and how important it is to leverage services-oriented monitoring as a key enabler of IT transformation – unified monitoring can ensure that every application ecosystem that serves the business is included in a transformation effort.
But the truth is that you cannot separate many of the best practices associated with people and process from technology monitoring. This is in part due to monitoring's broad scope and to its impact on transformative change, which will always require an integrated approach to people, process and technology.
The degree to which an organization can integrate performance monitoring up and down the organization and across every stage of the service lifecycle directly impacts organizational transparency. And, it is transparency—not mere visibility—that is the basis of organizational trust. So, technology monitoring is a critical enabler of transformational change.
Monitoring the performance of digital business services demands more than visibility to the end user experience, the applications and the underlying infrastructure. It requires an ability to automatically anticipate and isolate performance issues across a heterogeneous mix of technologies, devices and suppliers.
Subscribing to a cloud service or installing monitoring software on your premises is just a first step – and perhaps the easiest – along the path to transformative change. Achieving real transparency in an organization must remain an ongoing journey, and monitoring will remain a critical part of that.
With the recently announced plans by AXELOS to update the world's most widely-adopted framework for service management (ITIL™), guidance from new organizations such as the not-for-profit IFDC (VeriSMSM), and continued movements such as DevOps, there will be no shortage of transformation advice.
In addition, continued integration of IT with the business will raise the bar for monitoring digital business services, and begin to blur the line between business and IT metrics. So, it will be easy for technology monitoring to get lost as the organization looks to accelerate the delivery of digital business services and begins to demand embedded analytics into new applications. At the same time, the business will continue to expect IT operations teams to do more with less.
OK, there's no 'magic bullet' – transformational change is hard. But including a formal program to unify technology monitoring can increase transparency across the IT organization, accelerating cultural change and improving operational efficiencies at the same time.