IT Performance Management for IT Security Monitoring and Compliance
Did you know that eG Enterprise offers far more than IT performance monitoring? As our customers know, eG Innovations provides exceptional IT performance management or as our tagline says, "total performance visibility," but that's really just the beginning of the story. Going Beyond is a periodic post where we talk about other, somewhat less well known eG Enterprise capabilities and features. This week, we'll discuss some of eG Enterprise's outstanding capabilities to proactively manage critical IT security and compliance tasks.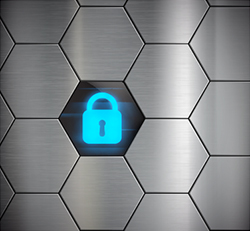 Recently, the news has been filled with new security breaches in social media, e-commerce and healthcare, and the sheer numbers involved can be staggering. Thousands, tens of thousands, and sometimes millions of records are reported to be exposed to identity theft and other dangerous outcomes. As the potential risk grows, the government's response traditionally involves requiring more detailed reporting by IT departments. And inside of individual organizations, increased exposure to risk often results in internal IT security and compliance policies designed to preempt legal requirements and market-driven expectations.
In particular, the healthcare and financial industries are subject to extensive government mandated documentation of access to IT resources.  Companies in these industries must participate in audits that are focused on administrative and end-user access to and usage of resources. For example, when a bank or medical facility has an upcoming audit, the Security or Compliance Officer will likely request documentation relating to most or all of the following:
Administrative access
System security
Change control
Resource access
Mechanisms to safeguard against inappropriate user activity
Without an end-to-end monitoring solution to rely on, the IT organization and the security/compliance groups can only communicate reactively rather than proactively, and thus must expend countless extra man-hours to meet the documentation demand by tracking down information from various siloed resources.
Fortunately, eG Enterprise has a solution for this ongoing (and escalating) situation.  Its standard web-based reports enable your team to easily fulfill required security/compliance audit requests, as well as meet internal company policies, all from a single, user-friendly interface. Centralized data collection and reporting eliminates errors, saves time and reduces the stress often associated with these critical tasks. Further, the reports can be automatically generated on a scheduled basis, or ad hoc anytime.
For a detailed description of how eG Enterprise expedites security auditing, we have assembled a solution brief entitled, Unified Monitoring and Reporting for IT Security and Compliance. This document describes how organizations can use eG Enterprise's prebuilt reports to quickly and accurately document all required data related to access, security, and verification. Download Here
These embedded security and compliance capabilities are included at no additional charge, and we encourage our customers to utilize these time-saving features to take a step beyond "total performance visibility."
eG Enterprise Solution Brief: Unified Monitoring and Reporting for IT Security and Compliance