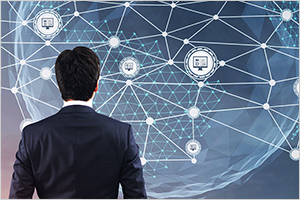 You will be surprised at how many times thought provoking questions come up during conversations with prospects and customers!
A few days back, we were on a WebEx, presenting our virtual desktop monitoring solution to one of the major telcos. They had all the experts involved in the VDI rollout on the conference call – the network architects, the Citrix admins, the storage experts, the VMware architects, the Windows admins, etc. We had a good discussion on how the eG Enterprise VDI Monitoring solution could help them as they rollout VDI.
In the middle of this discussion, came a question that we had not anticipated – "Who do you think in our organization should own this Virtual Desktop Service?". This was a very interesting question. Obviously as a supplier of products, we don't really get involved in how organizations must be organized to provide new services. These folks had obviously been thinking through how they would handle the VDI rollout.
The virtualization folks look at VDI as just VMs on top of a virtualization platform, whereas the Windows folks look at themselves providing the infrastructure services (DNS, DHCP, Domain access) and the backend applications (Exchange, SQL, etc.). The desktop group has expertise to manage the desktops but they don't really have any expertise with remote access technologies for desktops. That leaves the remote access group including mainly Citrix/terminal server administrators.
The Citrix/TS folks have been handling remote access issues over the years. They are familiar with some of the common issues in delivering desktops and applications over LANs and WANs (e.g., issues with printer drivers and printing in general, roaming profiles, performance slowdowns and disconnections mostly from network slowdowns). After all, VDI is supposed to be just another way to access applications remotely. Hence, we expect that as VDI matures, the remote access group will start to own the virtual desktop service delivery including the virtual desktops and the connection brokers, and they will rely on the other silos (virtualization platform, storage, network, etc.) to make this new service successful.
From a monitoring and management standpoint, the implication is that the remote access groups will seek solutions that can monitor Citrix, Terminal Services, and Virtual Desktops from a common interface, provide similar reports across these different access technologies, and reduce the learning curve by offering a consistent look and feel and usage paradigm across these technologies.
At eG Innovations, many of our large enterprise customers are already going down this path of using a common solution (eG Enterprise, of course!) to monitor their Citrix, terminal services, and virtual desktop infrastructures.