Monitoring Virtual Servers
If individual eG managers in your environment monitors virtualized components, then, the eG SuperManager is also capable of monitoring the virtualized components. To monitor the virtualized components, click the

icon available in the Monitor tab. Then, select the Virtual Components option in the Hosts/Applications tile to view the current state of the VMware ESX hosts, Solaris virtual servers, XenServer hosts, Oracle virtual server hosts and Microsoft RDS server hosts that are managed by the eG Enterprise system (see Figure 1).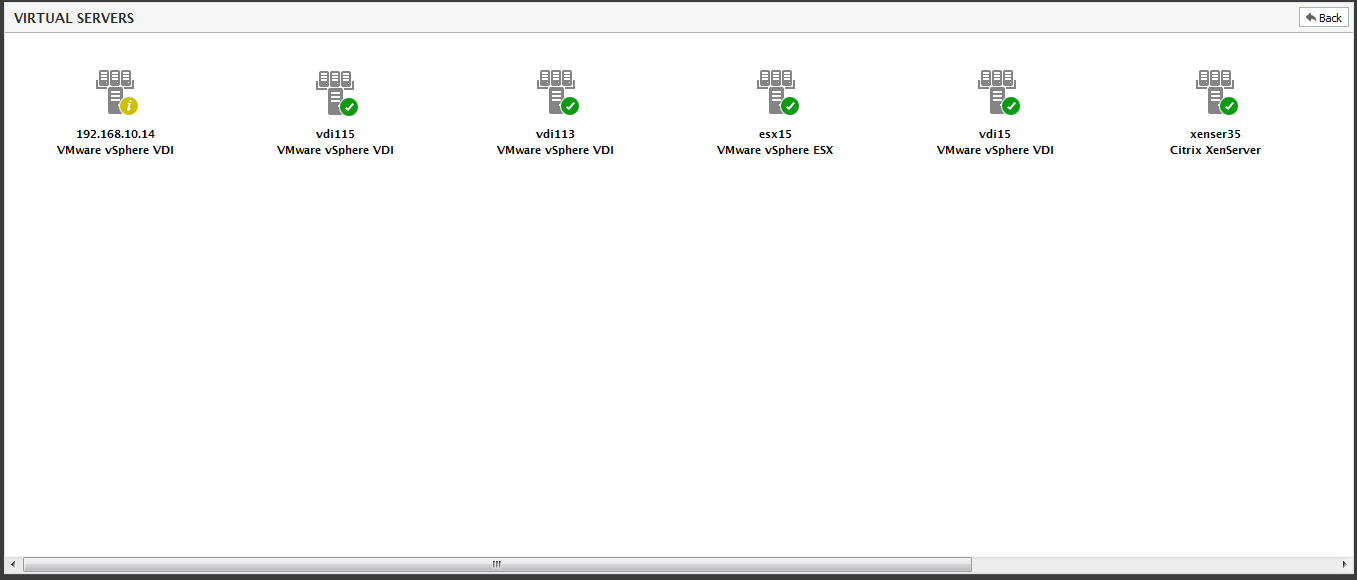 Figure 1 : The state of virtual hosts
To know more on how to monitor the virtualized components, refer to Monitoring Virtual Servers page.