Synthetic APM is a Key Component of an effective Application Performance Monitoring Strategy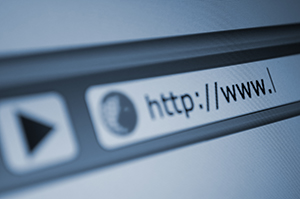 As businesses have become increasingly reliant on IT, monitoring the end-user experience has become paramount. Whether applications are web-based, client-server (i.e., thick clients), or use thin client technologies (using technologies like Citrix, Microsoft Remote Desktops, virtual desktops, etc.), end-users need fast and seamless experience, and application performance has to be top-notch to deliver superior performance. Conversely, poor user experience has a catastrophic effect on the business:
A 1 second increase in page load time for Amazon translates into a 1% drop in sales (about $1.6 billion in sales annually).
Essentially, there are two main approaches to monitoring user experience. Real user monitoring (RUM) is based on observing users accessing applications and reporting on the performance they see. While RUM is interesting and useful, there are multiple challenges with analyzing the performance reported.
First, what happens if there are no users actively accessing an application? There is no way for an IT manager to determine if the application is available and working well or whether there is a problem.
Secondly, since they are based on the actual activity of users, the metrics collected by RUM are subject to variability factors – for example, the browser used, the activities performed (URLs accessed), the location from which the access occurs, the client from which the application is accessed, etc.
This is where synthetic monitoring comes in.
Synthetic performance monitoring works by actively simulating the application(s) being monitored and measuring the availability and responsiveness of the application. By periodically running synthetic monitors, IT managers can be sure to receive alerts when an application becomes unavailable or its response slows down. Unlike RUM, synthetic monitoring allows you to monitor without the presence of actual users. Also, since the monitoring is done from a specific location(s) and using the same clients, synthetic monitoring provides a consistent measure of performance. Therefore, any changes in performance can be easily analyzed.
In the concluding post on this topic, we'll discuss the historical evolution of synthetic monitoring, key use cases, and more.
eG Enterprise is an Observability solution for Modern IT. Monitor digital workspaces,
web applications, SaaS services, cloud and containers from a single pane of glass.