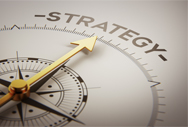 There are many reasons why an organizations' monitoring tools can proliferate. Taming your portfolio and developing a unified monitoring strategy can be an important element of success for IT service management, DevOps or any IT transformation initiative.
The modern IT stack has become diverse and distributed, and a fragmented monitoring portfolio can make managing heterogeneous platforms and multi-vendor devices an even bigger challenge.
As detailed in the APMdigest two-part article, Monitoring Tool Sprawl, monitoring-toolset bloat can arise due to many factors:
Specialized Requirements – Acquiring a tool for each different infrastructure tier (network, database, application, virtualization, server, etc.) and multiple tools within tiers (performance, configuration tracking, traffic analysis, log analysis, etc.)
Inheritance – Due to mergers, acquisitions, etc.
Bundling – Packaged tools that are included with hardware or software purchases.
Freeware – Open-source, cloud/SaaS tools and/or custom scripts developed in-house.
The results can include overlapping functionality, false positives, lack of cross-domain correlation, finger-pointing, longer diagnosis times and higher total costs of ownership.
For a detailed look at these potential outcomes, see the on-demand webinar, Single Pane of Glass Monitoring Tool for IT Infrastructures: Myth or Reality? The webinar also explains and debunks some myths associated with enterprise performance monitoring:
Myth #1, debunked – A single do-it-all monitoring tool that can replace all your monitoring tools does not exist.
Myth #2, debunked – Aggregating all monitoring data and using "war room" techniques does not facilitate the rapid identification of performance issues or enable optimization of your monitoring portfolio.
Below is a discussion of approaches to taming your portfolio of monitoring tools using eG Enterprise as a single pane of glass monitoring tool.
The Monitoring Portfolio
Just as we build financial portfolios in order to group investments for decision making, we can build a portfolio of monitoring tools in much the same way. This might be a subset of your organization's overall application portfolio, or it may be as simple as an inventory or spreadsheet listing all the tools you currently have.
The information associated with your monitoring portfolio will vary based on each organization, but might include:
Who uses the tool: role(s), skill sets, and perhaps location
What the tool is used for – i.e., technical domain or general use
Cost – purchase date, maintenance, freeware, etc.
Portfolio Management and Monitoring
Portfolio management has evolved into a broad business discipline[i]. Although different levels of portfolio management use common types of information (people, money, work, deliverables), they are used in different ways.
Many monitoring decisions are driven "bottom-up" by technical requirements structured around specific groups and teams. But developing a "top-down," strategic monitoring portfolio is better suited to:
Assess the current state of monitoring operations and change influences
Establish the objectives and strategies of monitoring
Allocate financial and resource capacity for monitoring
Measure the resulting value from the monitoring investment(s)
The development of your monitoring strategy will be at a "strategic," or perhaps at an "investment" level, depending on the size of your enterprise. In large organizations, some monitoring strategy may be driven at a business-unit level, but it should still align and communicate top-down decisions across the organization. Monitoring strategy that is driven "bottom-up" often results in fragmenting the overall monitoring portfolio.
When building your monitoring portfolio, it is best to not overcomplicate the component information. The purpose of this list is to aid in decision-making about the overall portfolio, rather than justifying the use of any particular tool. The information you will need for monitoring strategy is, by nature, at a higher level than monitoring at the execution level.
For example, your key platforms such as ERP, virtualization or perhaps an ITSM Suite may be included in your strategic application portfolio. From a monitoring and diagnostic perspective, there may be associated monitoring tools bundled with these platforms, freeware that is already in use, or some tools that have been inherited, and these are best viewed at an execution level.
Building Your Monitoring Strategy
It may seem counterintuitive, but announcing a "monitoring consolidation project" to your organization may not be the best way to enlist the support of key stakeholders, many of whom rely heavily on existing monitoring tools.
Instead, a successful monitoring strategy should focus on using a single pane of glass solution as the preferred tool for monitoring and diagnosis, but making sure that domain experts understand that they can continue to use their point solutions for deeper analysis, as needed. The single pane of glass solution will:
Provide end-to-end visibility to all stakeholders from a single console
Provide insights to pinpoint the root-cause of problems
Provide automated discovery, monitoring and script-based actions for self-healing
Provide trustworthy alerting
Offer a simple user interface that can be used by a wide range of stakeholders
Over time, perform analyses of your monitoring portfolio to find overlapping, unused and redundant tools. As "shelf-ware" is identified, decommission these solutions to optimize the portfolio of monitoring tools.
Taming Your Monitoring Portfolio with a Single Pane of Glass
eG Enterprise provides a single pane of glass solution that can help you optimize your portfolio of monitoring tools. Beyond the rapid return on investment that eG Enterprise can provide for many environments at the execution level – such as Citrix, SAP, and VMware and others – organizations can realize greater return from the strategic or investment level of their portfolios.
IT service projects – often beginning with a single customer-facing IT service – offer excellent starting points to realize benefits from a single pane of glass solution. Although these projects may be viewed as successful with the optimization of the service, they will not necessarily tame your monitoring portfolio.
By taking a portfolio approach to your monitoring sprawl, stakeholders can not only have a more transparent view of the IT service environment, but they can also gain a better understanding of how and why monitoring decisions are made. Increased transparency, in turn, enables cross-domain sharing, a critical requirement for any IT transformation.
In addition, a program path can be established that compliments other IT initiatives such as ITSM or DevOps and anticipates emerging stakeholder requirements. In some cases, stakeholders will have already identified opportunities for optimizing monitoring tools.
In fact, achieving maximum value from your investment in eG Enterprise goes beyond optimizing your portfolio of monitoring tools. Intangible benefits include increased collaboration between IT technical domains, greater awareness of business impacts, acceleration of improvement efforts, and cultural change.
These benefits can translate to increased IT innovation and can expand the value of investment far beyond the initial, execution-level ROI.
Learn more about unified monitoring with eG Enterprise »
---
[i] Adapted from Taming Change with Portfolio Management, Pat Durbin, Terry Doerscher; Greenleaf, 2010 – ISBN 1608320383, 9781608320387
[ii] Adapted from Taming Change with Portfolio Management