The Blades Layer
The Cisco UCS B-Series Blade Servers are crucial building blocks of the Cisco Unified Computing System, delivering scalable and flexible computing for a datacenter.
The Cisco UCS B-Series Blade Servers are based on industry-standard server technologies and provide:
Up to two Intel Xeon Series 5500 multicore processors
Two optional front-accessible, hot-swappable SAS hard drives
Support for up to two dual-port mezzanine card connections for up to 40 Gbps of redundant I/O throughput
Industry-standard double-data-rate 3 (DDR3) memory
Remote management through an integrated service processor that also executes policies established in Cisco UCS Manager software
Local keyboard, video, and mouse (KVM) access through a front console port on each server
Out-of-band access by remote KVM, Secure Shell (SSH) Protocol, and virtual media (vMedia) as well as Intelligent Platform Management Interface (IPMI)
Since these blade servers are the heart of the Cisco UCS system, even a brief non-availability or non-operability of these servers, or sporadic hardware-related issues they encounter, will have an adverse impact on the overall performance of the Cisco UCS system. Using the tests mapped to this layer, administrators can closely observe the changes in the status of the blade servers, and promptly detect deviations, so that the problems can be resolved before they affect the Cisco UCS system as a whole.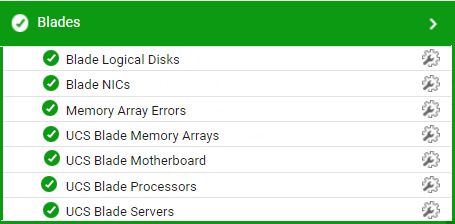 Figure 1 : The tests mapped to the Blades layer
The tests mapped to this layer have been explained in the following topics: