Citrix Endpoint Management Monitoring
Citrix Endpoint Management (formerly known as Citrix XenMobile) is an enterprise mobility management solution that provides administrators with mobile device management (MDM), mobile application management (MAM) and online file-sharing capabilities. To deliver these services to end-users, the Endpoint Management software suite includes a wide range of components - the Citrix Netscaler that authenticates remote user sessions to the app store and ensures secure access, the Endpoint Management 10 virtual appliance which integrates the App Controller and the Endpoint Management MDM to serve a single purpose of storing the applications and data sources that can be accessed by users as well as protecting the corporate network from mobile threats by applying configured mobile usage policies on devices, and the Citrix ShareFile that enables efficient data sharing and synchronization across users.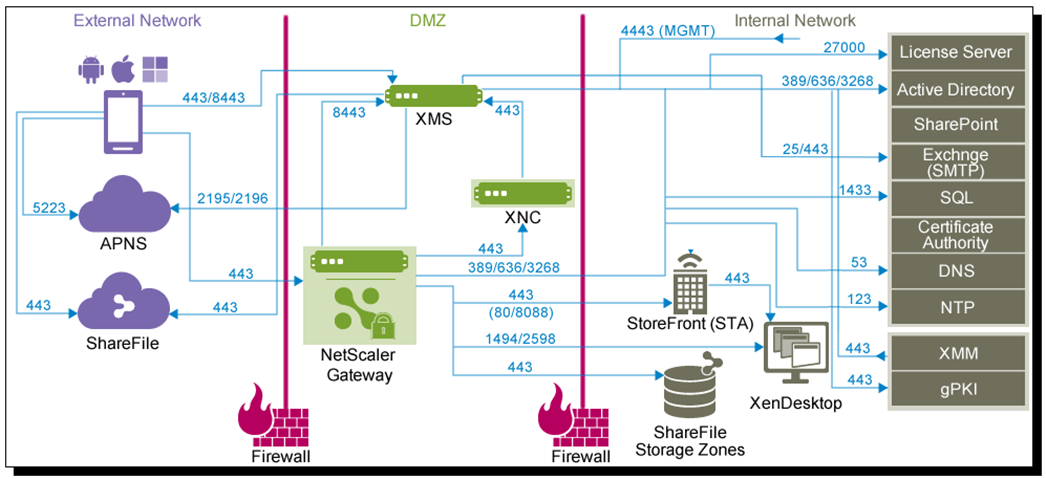 Figure 1 : The Citrix Endpoint Management Architecture
The Citrix Endpoint Management server is a unified solution that possesses the capabilities of both the Citrix Endpoint Management MDM and Citrix App Controller. Besides providing role-based management, configuration and security of corporate and user-owned devices, Endpoint Management server also helps in delivering access to web, SaaS, Android, and iOS apps, as well as integrated ShareFile data and documents. Using this tool/appliance, IT can manage mobile devices, set mobile policies and compliance rules, gain visibility to the mobile network, provide control over mobile apps and data, and shield the network from mobile threats. IT can blacklist or whitelist apps, detect devices that are jail broken or out of compliance and block their ActiveSync email access and do a full or selective wipe of a device that is lost, stolen or out of compliance. This implies that the non-availability of the Endpoint Management server, even for a few minutes, or a temporary slowdown in its operations, can have grave consequences! Without the Endpoint Management server, mobile devices will not be able to register with Endpoint Management; registered devices will not be able to download latest policies. In addition, users will not be able to access SaaS, mobile applications, or Content Collaboration. This in turn can expose the environment to serious mobile threats – for instance, access by unauthorized devices and usage of blacklisted applications will go undetected; confidential information may travel beyond authorized boundaries increasing the possibilities of abuse. To keep such intrusions at bay and to ensure a secure mobile experience for users, enhanced user productivity, administrators need to keep an eye on the availability and overall health of the Endpoint Management server, proactively detect potential problem conditions, and initiate measures to avert them. To achieve this, eG enterprise offers a specialized monitor that monitors periodically check and report the availability, responsiveness, and overall health, and thus reveals how the Citrix Endpoint Management service is performing.