The Real Cost of Downtime Exceeds Predictions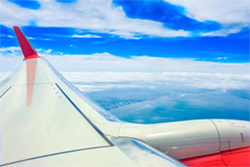 There have been a multitude of articles, blog posts and industry surveys emphasizing the increasing costs of slowtime and downtime and the importance of IT performance monitoring as businesses increasingly become reliant on IT services. The British Airways (BA) service disruption just over a week ago for over 12 hours confirms that the concern is much more reality than hype.
Consider the impact of this outage on the airlines' operations. Not only did BA cancel all of its flight operations for 12+ hours due to an IT glitch, it needed to re-route tens of thousands of passengers, incurring overtime travel-personnel costs once service was restored. Loss of customer goodwill was a significant cost and, more directly, the disruption forced the airline to pay for boarding, lodging and local travel for inconvenienced passengers.
Further, as per European Union regulation 261/2004, BA will also be required to pay compensation for all passengers transiting through Europe whose journey was affected, at about €600 per passenger. Even after flight services were restored, it took several extra days for passengers to receive their baggage. On top of the cost of couriering the bags to travellers, BA is also responsible for any short-term costs incurred by passengers due to missing luggage.
Industry experts estimate the total cost of this disruption to be well over £150million – over £10million for each hour that the service was down.
A power supply problem, as BA's chief executive put it, was the cause of this total meltdown. But this unfortunate episode clearly illustrates the interdependency of today's IT infrastructures – a problem in one area of the network affects so many critical applications and services. When the problem occurred, passengers could not be checked in, baggage could not be tracked, flights could not reach their gates, and crew members could not be assigned to flights. In short, quite literally, nothing worked.
Avoiding the Next IT Meltdown
This total meltdown of BA's operations and the significant cost involved highlight the importance of proactive performance monitoring and management of today's IT infrastructures. Very often, performance monitoring and management in IT are viewed as afterthoughts. IT managers and executives focus on setting up the infrastructure, determining what hardware and software to purchase, and what applications to support. Performance monitoring and management of the infrastructure is looked at only after a problem (often a slowdown) occurs.
But, considering monitoring and management after a problem has been experienced is often too late. At this time, the organization may not have the budget to procure the required software. Furthermore, monitoring deployed after-the-fact reveals that a re-architecture of the infrastructure is required, it can be too late and too expensive to do so.
So, consider proactive monitoring and diagnosis technologies early on, when deploying your IT infrastructure and applications. What insurance is for your new car or your new home, monitoring and management is for your IT infrastructure: You would never buy a new car or a new home without insurance, so why should you even attempt to build an IT infrastructure without an appropriate level of monitoring and management software?
End-to-End Visibility is Essential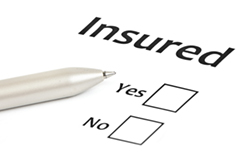 Something as simple as a power supply going down brought down an entire network. So, when putting your monitoring and management strategy in place, be sure to eliminate blind spots – what you don't see can hurt you down the line.  Therefore, visibility from code to bare metal is necessary.
eG Enterprise, our flagship product has been helping thousands of our customers "connect the dots" between IT services and the underlying infrastructure and application tiers.
Learn more about how eG Enterprise is helping our customers proactively monitor and manage their IT services by viewing our case studies.
Fundamental IT Monitoring Questions
Why does the organization believe its IT is sufficiently robust to allow it to meet its operational goals?
What is the evidence that belief is based on?
How has the evidence been validated?
Is there an actionable, predictive model of how the system as a whole stays up?
Read more in The Register: It's not the velociraptor you can see that kills you »
Learn more about unified monitoring with eG Enterprise »
eG Enterprise is an Observability solution for Modern IT. Monitor digital workspaces,
web applications, SaaS services, cloud and containers from a single pane of glass.