I am delighted to share that eG Innovations is sponsoring NerdioCon 2023! I am doubly excited to be part of the eG Innovations team attending NerdioCon between 27th February – 2nd March 2023 in Cancun, Mexico. Our team will be available to talk to you and give a demo of our monitoring and observability solutions for Azure Virtual Desktop (AVD), Windows 365 (W365) environments and more! For this conference we will include specialist options and pricing for enterprise MSPs. If you are going to Cancun and would like to meet with me or one of the team, you can contact me on LinkedIn or email me directly at wendy.howard@eginnovations.com. I'm looking forward to meeting you in sunny Cancun! I'm from the west coast USA and it's been a cold winter here.
About Nerdio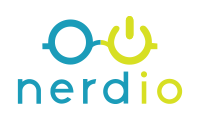 Nerdio is a very popular choice for Microsoft AVD and Windows 365 customers, particularly those new to VDI or Azure, with no predilections or legacy obligations towards a specific VDI supplier, such as Citrix or VMware for deploying AVD.
Nerdio is a platform that offers management and automation functionality around AVD and Windows 365 on Azure. Nerdio was established in 2005 as a supplier for MSPs (Managed Service Providers) and as such, now has two distinct products: one focused on individual enterprises (Nerdio Manager for Enterprise) and the other (Nerdio Manager for MSP) specifically for MSPs managing multi-tenanted environments.
Nerdio Manager for Enterprise includes functionality to:
Help IT to automate and build processes around large AVD deployments and includes a UI designed to be used by engineering and helpdesk staff to deploy the environment and provide ongoing user management. Capabilities like desktop image management, performance monitoring, and user session control help eliminate the need for complex scripting.
Many use Nerdio to reduce Azure costs with scheduled and event-driven auto scaling and to speed up AVD deployments with guided setup wizards, reducing engineering workload.
Assist the reinforcement of existing security policies and compliance. It addresses data residency concerns being deployed as a secure Azure application inside customer's own Azure subscription in a geographic location of their choice.
| | |
| --- | --- |
| | You can automate the deployment of eG Enterprise agents on AVD session hosts using the Nerdio Manager for Enterprise. |
As such there is a significant overlap of our Microsoft customer base who leverage eG Enterprise to avoid scripting and automate troubleshooting and alerting for Windows 365 (Cloud PC) and AVD deployments.

Why Attend NerdioCon?
If you have an interest in Nerdio or Microsoft DaaS and AVD in general, NerdioCon 2023 looks like being a super opportunity to learn not only about Nerdio but the Microsoft ecosystem for enterprises and MSPs deploying Microsoft Daas and digital workspaces.
Helpfully, Nerdio have archived videos of sessions from last year's NerdioCon 2022, which are a great way of assessing if the content, tone and level of the conference is aligned to your interests, see: NerdioCon 2022 – Videos | Nerdio.
The speaker and attendee list includes not only Nerdio's technical and strategy teams but their counterparts from Microsoft including some big names such as Scott Manchester (@RDS4U – his twitter handle tells you a lot! 😉) and it is clear that Microsoft are very supportive of the Nerdio partnership acting as headline sponsor for NerdioCon.
Nerdio have collected a great ecosystem of partners such as eG Innovations who complement and enhance Microsoft's AVD and W365 functionality and capabilities in ways beyond Nerdio or Microsoft's core functionalities and many are sponsoring and attending NerdioCon. Currently sponsors committed include: Microsoft, Kaseya, Blackpoint Cyber, ThreatLocker, Auvik, Liquidware, Quickpass, PIA, IGEL, Pax8, Huntress, Trend Micro, Stratodesk, DataON, Rimo3, eG Innovations, ControlUp, SherWeb, BVoIP, ConnectWise, SOCSoter, CyberFOX, CrewHu and SherWeb.
So, it's looking like it'll be a Microsoft focused EUC and digital workspace event with a great opportunity to evaluate and ask questions about competing and complementary solutions for AVD and W365. A one stop opportunity to try before you buy and choose the optimal solution for your own deployments.
How to Find Out More and Register
All the event and registration information is now available on the NerdioCon 2023 website at NerdioCon 2023 in Cancun, Mexico – Register Now!
The FAQ section makes it clear that the event ethos is aligned with the more community focused events and that partners and family are welcome in the event accommodation and to social sessions during the event.
Event pre-reading on eG Enterprise
If you will be at NerdioCon and want to catch up on recent updates on our AIOps powered observability solutions for AVD and W365 environments, you might like to also check out:
About eG Innovations
eG Innovations provides the world's leading enterprise-class performance management solution that enables organizations to reliably deliver mission-critical business services across complex cloud, virtual, and physical IT environments. Where traditional monitoring tools often fail to provide insight into the performance drivers of business services and user experience, eG Innovations provides total performance visibility across every layer and every tier of the IT infrastructure that supports the business service chain. From desktops to applications, from servers to network and storage, eG Innovations helps companies proactively discover, instantly diagnose, and rapidly resolve even the most challenging performance and user experience issues.
eG Innovations' award-winning solutions are trusted by the world's most demanding companies to ensure end user productivity, deliver return on transformational IT investments, and keep business services up and running. Customers include Anthem, Humana, Staples, T-Mobile, Cox Communications, eBay, Denver Health, AXA, Aviva, Southern California Edison, Samsung, and many more. To learn more visit www.eginnovations.com
eG Enterprise is an Observability solution for Modern IT. Monitor digital workspaces,
web applications, SaaS services, cloud and containers from a single pane of glass.
eG Enterprise is an Observability solution for Modern IT. Monitor digital workspaces,
web applications, SaaS services, cloud and containers from a single pane of glass.