Besuchen Sie eG Innovations am 11. und 12. Mai 2022, in Frankfurt am Main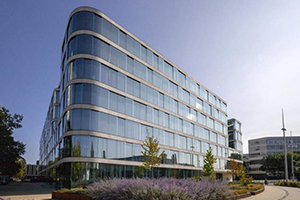 Die Cloud Expo Europe findet am 11. und 12. Mai 2022, Messe Frankfurt, in Frankfurt am Main statt und ist mit bis zu 20.000 Besuchern und mehr als 500 Ausstellern eine der größten Cloud-IT-Messen in Europa. Die Cloud Expo hat ein sehr breit gefächertes Aufgabengebiet, und in diesem Jahr werden Mitglieder unserer EMEA- und DACH Teams mit einem breiten Spektrum an Fachwissen in der Ausstellungshalle am Stand E 95 vertreten sein.
Als End-to-End-Monitoring- und Root-Cause-Diagnoseplattform werden unsere Mitarbeiter mit Ihnen darüber sprechen, wie Sie performante Applikationen und deren Verfügbarkeit sicherstellen. Sowie dafür sorgen, dass die IT-Infrastruktur proaktiv verwaltet wird und somit Probleme behoben werden können, bevor echte Benutzer betroffen sind oder sich nicht mehr einloggen können und bevor Systeme ausfallen.
An unserem Stand können wir Ihnen eine Vielzahl von Problemen und deren Behebung demonstrieren und erläutern, darunter:
Wie man digitale Arbeitsbereiche und Anwendungen verwaltet und pflegt, die mit Citrix, VMware, Microsoft RDS (Remote Desktop Services), Azure AVD (Azure Virtual Desktop) und anderen bereitgestellt werden
Integration von Help- und Service-Desk-Tools wie ServiceNOW, PagerDuty, AutoTask und JIRA mit Monitoring-Tools
Application Performance Monitoring (APM) der Verfügbarkeit und Leistung Ihrer Online-Websites, Dienste und eCommerce-Sites
Überwachung von Unternehmensanwendungen wie Microsoft / Office 365, SAP, PeopleSoft und EPR-Systemen im Gesundheitswesen
Partnerschaftsmöglichkeiten für MSPs / CSPs, die Helpdesk und/oder Monitoring als zusätzliche Premium-Services anbieten möchten
Multi-Cloud- und Hybrid-Cloud-Optionen für diejenigen, die Azure, AWS und andere Plattformen nutzen und die Kosten senken und eine Cloud-Bindung vermeiden möchten
Seit über 20 Jahren sorgt eG Innovations dafür, dass IT-Anwendungen und -Infrastrukturen die von ihnen erwartete Leistung erbringen, damit sich Unternehmen auf ihr Kerngeschäft konzentrieren können.
Unsere Produkte werden von IT-Betreibern, IT-Architekten, SREs (Site Reliability Engineers), KMUs, DevOps-Mitarbeitern und Entwicklern eingesetzt, um sicherzustellen, dass die Benutzer die bestmögliche digitale Erfahrung erhalten. Wenn Leistungsprobleme auftreten, hilft unsere patentierte AIOps (Artificial Intelligence for Operations) Root-Cause-Diagnose-Engine bei der Beantwortung der schwierigsten IT-Frage von heute: "Warum ist die Anwendung langsam?".
Durch die proaktive Erkennung von Problemen und deren schnelle Behebung stellen unsere Lösungen sicher, dass die Betriebszeit und Leistung der Dienste hoch bleibt. Gleichzeitig bieten unsere Lösungen Anleitungen und Empfehlungen, die es Unternehmen ermöglichen, mehr aus ihren bestehenden IT-Investitionen zu machen, damit sie den besten ROI (Return on Investment) aus der IT herausholen können.
Lesen Sie mehr über unser deutsches Team in Bonn: eG Innovations – Update from the Bonn Regional Office
eG Enterprise is an Observability solution for Modern IT. Monitor digital workspaces,
web applications, SaaS services, cloud and containers from a single pane of glass.