Opportunities for MSPs as Customers Choose Local MSPs Over Public Global Service Providers
"If you are a managed service provider (MSP) in Switzerland, your customers are very likely Swiss customers, so they speak the local language, and they want their data to be in Switzerland, and they want your service provider to comply with all the Swiss regulations. And the same is true in 190 other countries, especially after last year,"
Patrick Pulvermueller
CEO, Acronis
Source: The Register
I recently wrote an article about the trend for some organizations to pursue cloud repatriation and hybrid cloud strategies, moving some – or all of – their workloads from public clouds such as Amazon AWS, Google GCP or Microsoft Azure back on-premises to their own datacenter.
Since that article though, The Register have published a piece "Hyperlocalization of IT infrastructure is here to stay" highlighting a sub-trend, a type of repatriation-lite where organizations are moving workloads from public cloud to private clouds, local co-location facilities (colos) and MSPs located close geographically, usually within the same country. The sub-title of the piece kind of sums it up well – "All y'all want data near you, but that doesn't mean you're going back on prem".
The Driving Factors for Choosing a Local MSP
As eG Enterprise works with over a hundred managed service providers across the world, offering an observability platform for MSPs that includes features designed to help MSPs automate processes and ensure performance and availability, the trend of going local for MSPs is something we are aware of.
Organizations are increasingly facing data localization compliance regulation and customer contracts that can include clauses such as "may not move data to other countries without prior agreement". Local MSPs are perfectly placed to benefit from the large market of businesses and organizations whose operations are limited to a single country. Choosing a local MSP can free many from the overheads of unnecessary paperwork and red tape associated with regulations such as GDPR and DORA.
Many businesses also have recent experience of supply-chain issues and border-closures during the pandemic and are aware of the benefits of having critical infrastructure, suppliers and support services nearby.
There are other obvious benefits a local MSP may offer such as: local support with no time zone challenges, cost-savings, low latency and services such as on-site training. There are many articles available covering the benefits (and sometimes the cons), see:
"It started with COVID, frankly. Because what happened is you suddenly had this situation that your team sits in one country, your data in another country and the borders are closed. What do you do if something goes wrong? You physically couldn't get there."
Patrick Pulvermueller
CEO, Acronis
Source: The Register
For smaller organizations and those operating in a single country the accountability of a local supplier is often higher with options to hold suppliers to account via local laws greater and contracts can be checked and upheld using local cost-effective legal advice.
Opportunities for MSPs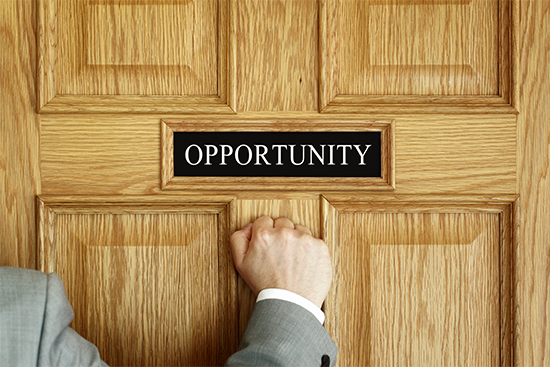 As the discussions around cloud repatriation have shown though, the decision of whether to host in the cloud or on-prem is often based on cost. Our MSP partners often operate on tight margins and must increasingly demonstrate tangible value to customers. There is often a customer expectation that a smaller local MSP should offer cost-savings over the global public cloud giants, whilst also offering better service.
Traditionally, MSPs have been reliant on remote monitoring and management (RMM) tools that focus mainly on basic monitoring capabilities such as network connectivity checks, CPU, memory and disk utilization metrics, monitoring of workstations, and other SNMP metrics.
The good news for Managed Service Providers (MSPs) is that customer organizations are becoming increasingly reliant on IT systems and services to run their core businesses. One minute of downtime or even slow time costs a business thousands of dollars in lost revenue. At the same time, customer executives are focused on what affects their business the most. Questions at the top of their minds include whether their users' experience is good, whether every element of the service delivery is working well, whether all user touchpoints are operational and so on.
Traditional RMM tools lose their significance when customers start to focus on user experience, service management and have become accustomed to the service offerings and SLAs of the big public clouds. MSPs who move beyond RMM tools will be best placed to seize the opportunities that workload and data localization offers.
Technically and theoretically, the best local MSPs who have their "ducks in a row" should often be able to offer a better service than non-local public cloud suppliers simply because a local supplier means super low latency (with thanks for that one going to the speed of light!) and fewer third-party networking components where problems may arise.
An observability platform such as eG Enterprise helps MSP partners leverage this natural low latency advantage they offer to capture local business.
| | |
| --- | --- |
| | There's plenty of anecdotal evidence around of this trend to local suppliers and the opportunities for them. I noticed some very interesting comments on a recent LinkedIn post by IGEL field expert, Ben Ward discussing how some service providers were building a business model around providing OPEX-based pricing of Nutanix-based private cloud services (scalable multi-tenant cloud type models), in particular to satisfy demand from the highly regulated financial sectors – worth a read of the comments on the post – here, https://www.linkedin.com/posts/benwarduk_basecamp-details-32-million-bill-that-saw-activity-7020731783310663681-9lwt. |
How MSPs are Responding and Modernizing
An important change is the increasing adoption of automation in enterprises and in enterprise software tools. Some of the key tasks MSPs have been performing include patching systems, applying antivirus updates, on-boarding new systems and so on. Increasingly, enterprise software tools have included automated upgrade capabilities, so manual intervention is not needed.
With public cloud the adoption of virtualization, provisioning tools and DevOps technologies has meant that updates to systems and on-boarding of new systems is also automated. Hence, many of the tasks traditional MSPs spent days and months on are no longer seen to add the value to justify premium pricing.
MSPs that still rely on RMM tools and traditional manual approaches will soon find that their relevance and competitiveness is reduced. Modern MSPs are embracing a new reality – one where they minimize low-end, manual tasks and focus on how they can value-add to their customers' business.
The successful modern MSP will be one who focuses on what matters to customers and offers value, not just cost reductions. To be successful, a modern MSP must focus on reducing downtime, improving application performance, lowering MTTR and enhancing user satisfaction.
How eG Enterprise is Helping Modern MSPs
Hundreds of service providers across the world are leveraging eG Enterprise to enhance their offerings, deliver significant value to customers and move up the value chain. These MSPs are well-placed to take advantage of the localization trend and maximize their revenues by offering optimal customer experience.
Onboard Clients Quickly: Multi-tenant capabilities of eG Enterprise help MSPs drive cost efficiency. On-boarding new customers is a breeze. Take a couple of minutes to push agents to target systems and have the customer infrastructure auto-discovered and auto-managed.
Get Unparalleled Insights: Use eG Enterprise's universal agent technology to get full stack observability. Use AIOps technologies built-in to eG Enterprise to analyze millions of metrics and quickly determine where the performance bottlenecks lie. Leverage automatic correlation technology to pin-point where the root cause of problems lie – network, server, application, storage, virtualization, etc.

Get End-to-End Coverage: With eG Enterprise, you can go far beyond traditional RMM tools. Provide coverage for the entire customer infrastructure – digital workspaces, datacenter hardware and networking, virtualization platforms, enterprise applications and microservices, all from a single pane of glass. Integrate with your ITSM tool and seamlessly integrate eG Enterprise alerts into your incident management process.

Cost Effective & Flexible: Our pay-per-use MSP licensing model means you pay for only what you use, and there are no hidden costs. You have the flexibility to just deploy the monitoring you need. For example, if Citrix monitoring is the need for your customer, just deliver this. And you can deploy this fully as an on-premises solution which may particularly appeal to those organizations seeking local solutions (deployment on private or public cloud is also possible).

Modern MSPs Using Modern Tools are Future-Proof
As public cloud services evolve it is very possible that many of the concerns that are driving localization are addressed and these trends reverse somewhat. Some organizations will naturally grow beyond country boundaries, and some will become multi-geographic via acquisition. Local MSPs who add value and have adopted whole-of-market technologies such as eG Enterprise are more likely to retain business and grow with their customers.
eG Innovations offers a range of partner models to MSPs to enable them to grow their business offering customers premium and additional services, such as frontline help desk and enhanced monitoring and troubleshooting tools. Read how a selection of MSPs have grown their businesses using eG Enterprise Managed Services | Monitoring for MSPs.
eG Enterprise is an Observability solution for Modern IT. Monitor digital workspaces,
web applications, SaaS services, cloud and containers from a single pane of glass.
Related Information