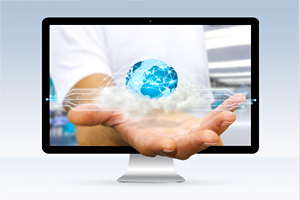 Citrix deployments – needless to say but let me say it nevertheless – are complicated. There are too many moving parts, various dependencies, and myriad configurations and customizations. Ultimately, organizations expect seamless connectivity and access to virtualized applications and desktops for their employees and partners whenever and wherever. While every Citrix administrator strives to get it right – and they do it, too – there are bound to be Citrix problems along the way: Something could have been done better and more effectively, something could have been done faster and more efficiently, something could have been done cheaper and more productively, and so on.
DJ Eshelman, a Citrix Certified Expert and a CTA, has written an eBook titled, "Become a Citrix Hero – Top 3 Fixes and Tips" where, based on his real-world experience in working on Citrix environments, he shares 3 common Citrix problems and mistakes that face Citrix administrators. He then discusses appropriate fixes to resolve them and tips to prevent them.
This book addresses three main areas:
Windows OS optimizations: Citrix implementations need more than default physical server optimizations. One may need to use the Citrix Optimizer, PVS Target Device Optimization tool, Windows cleanup tool, defragmentation, and more
NetScaler optimizations: When used in its default settings, NetScaler cannot be customized for your environment. You need to take steps to customize it for security and performance, so it delivers maximum benefit as opposed to running it with default configurations.
Workload placement and sizing optimizations: Are you using the same virtual server as Citrix VDAs for other workloads? Do you know how many more users you can add to your XenApp servers? Is your server sizing correct?
Get this free eBook written by DJ Eshelman and become a Citrix hero.
Helpful Resources: