Getting Familiar with the eG Reporter User Interface
This chapter explains you in detail on getting familiar with the user interface of the Reporter module of the eG Enterprise. Figure 1 provides you with an overview of the menu sequence tree of the Reporter module.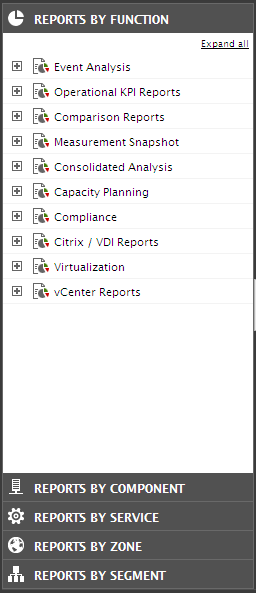 Figure 1 : The Reporter menu sequence tree
Each section of the Reporter menu sequence is discussed in detail in the following chapters. The below table explains you briefly on the icons that are available at the right top corner of each Report generation page.
| Icons | Purpose |
| --- | --- |
| | Clicking this icon will save the generated report |
| | Clicking this icon will print the generated report |
| | Use this icon to mail the generated report to specific individuals |
| | Use this icon to view the data points that have been plotted in the report |
| | Click on this icon to add the report as a favorite |
| | Click on this icon to schedule the printing/mailing of the generated report |
| | Click on this icon to save the generated report as a CSV file |
| | Click on this icon to change the default settings of the report using the MORE OPTIONS drop down window. |
| | Click on this icon to save the generated report as a .xlsx file |
| | Click on this icon to combine one or more generated reports and view as a single PDF booklet. |